Casper Smart Takes Jennifer Lopez Out In NYC For Her 43rd Birthday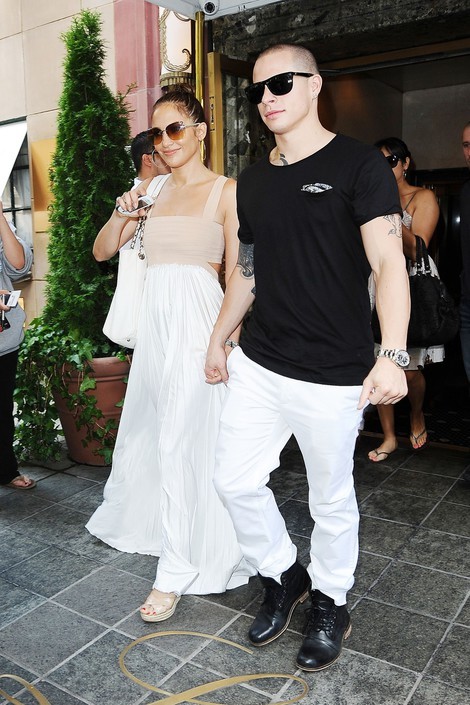 We spotted Jennifer Lopez and her boyfriend Casper Smart, 24, walking hand in hand after leaving their hotel in New York City today. The couple where on their way out to celebrate Jennifer's 43rd birthday.
The singer/actress's "team" posted a special tribute to the star on her website. Lopez tweeted: "See what my team did for my birthday! http://bit.ly/NIu8cQ You guys are the BEST!"
It's been a whirlwind few weeks for Lopez. She recently announced she won't be returning as a judge on "American Idol" after two seasons on the show, and yesterday Fox announced Mariah Carey, 42, would be replacing her. We wonder how JLo feels about that?
Steven Tyler also won't be returning to "Idol," but there's been no word about his replacement.
Lopez just kicked off a major North American tour with Enrique Iglesias. Her greatest hits album, "Dance Again…The Hits," is now in stores and on iTunes.