Casey Reinhardt's Sweet Victory On 'Cupcake Wars'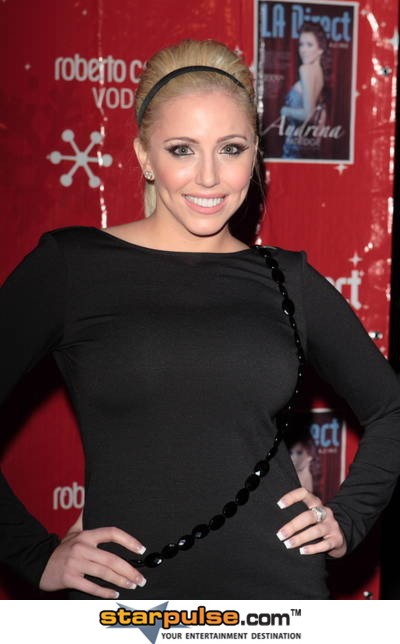 Victory has never tasted sweeter! Reality darling Casey Reinhardt and sister to MTV star Doug Reinhardt is the latest winner of of The Food Network's hit show "Cupcake Wars". Her confection boutique Casey's Cupcakes beat out shops from Philadelphia, New York and Los Angeles to take this top title on the February 22nd episode. The sweetest part? Casey received a $10,000 prize and the chance to showcase her cupcakes at the 50th anniversary of the Hollywood Walk of Fame, a theme well suited for her background in TV, film and modeling.  
"This month has been amazing," reveals Reinhardt. "This success has gone well beyond my expectations and I could not be happier."   
To continue this celebration, Casey's Cupcakes locations in Laguna Beach and at The Historic Mission Inn Hotel & Spa in Riverside, CA will make available "Cupcake Wars Four Packs" featuring the winning flavors from the show. The Four Packs will be available for $15 starting today, Friday, February 25th through Sunday, February 27th.
How delicious and glamourous do these cupcakes sound? 
White Chocolate Cherry: Cherry cake with white chocolate chips and pieces of cherry, vanilla buttercream frosting, glitter, pearls and a maraschino cherry on top.  
White Russian: Kahlua coffee cake, Baileys Irish and Kahlua cream filling, Baileys Irish buttercream, chocolate striped cigars, chocolate crunch balls, 24 karat gold (mixed with vodka) on the chocolate crunch balls and tips of chocolate cigars.   
Chili Chocolate: Dark chocolate cake with chili powder and cayenne powder, gnashe frosting, 24 karat gold brushed on with vodka, glitter, and sugar diamonds.  
Lavender: Lavender cake, lavender buttercream, rice paper as the feathers (the purple stripe on the feathers is frosting), candied lavender, glitter and a pearl.