Casey Kasem Suffering From Advanced Parkinson's, Wife Jean Won't Let His Kids See Him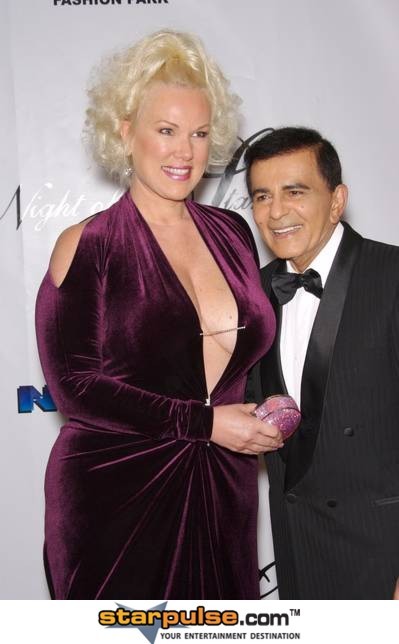 Legendary radio DJ Casey Kasem has been battling advanced Parkinson's disease, and the radio host's wife Jean has refused to let his three children see him.

Kasem's three kids from his first marriage, Kerri, Julie and Mike, have had no contact with their father for three months, according to TMZ.com, because their stepmother has blocked them from making any contact with him.

Kasem's kids and a group of friends and some of the ailing 81-year-old's former co-workers gathered outside Jean and Kasey's Beverly Hills home to quietly protest, holding signs reading "Jean, why won't you let me see my dad!?", "WHY?" and "We Love you Casey".

"My dad is very sick, and we have been completely shut off from him for the last three months," Kerri told the New York Daily News. "There is no money issue here, we just want to see our dad. We love him, and everyone knows his kids and grandkids are a source of joy for him."

Kasem's three children are not included in his will, however they said that they have their own trust funds and good jobs, so money isn't what they're after.

"Look, people fight and they don't like each other, and that's fine," she added. "But it's cruel to keep us from seeing our dad. We don't want any money from Jean. We don't care about that. We were raised well, and we support ourselves."

Kerri told TMZ that they used to see Casey every week up until three months ago, when Jean stopped returning calls and emails and turned them away from the door of the home.

Kerri asked TMZ to help get a message to her father: "Your children are here for you. We have not abandoned you."

Jean ended up calling the police to the scene to keep the group gathered outside her home from getting too close.

"They (police) said it was a 'high alert' call," Kerri said. "I guess my dad's 70-year-old friends are a threat. Most of them were just sitting there."