Casey Anthony Found Not Guilty!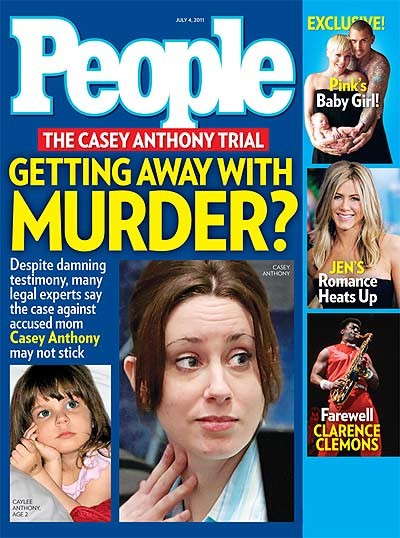 Florida mom Casey Anthony has been found not guilty of killing her two-year-old daughter Caylee in the most explosive court trial in two decades.

After 10 hours of deliberation, the jury in the trial reached its verdict in the case on Tuesday afternoon. Anthony was found not guilty of first degree murder, aggravated child abuse and aggravated manslaughter of a child, but the jury members did find her guilty on four counts of providing false information to a law enforcement officer.
 
TV viewers in America have been riveted by the 35 days of testimony and closing arguments in Orlando. Prosecutors argued Anthony drugged her daughter and suffocated the tot with duct tape in 2008. The defense claimed Caylee accidentally drowned.
 
Anthony, 25, was facing the death penalty. She now faces a maximum of four years behind bars for providing false information. She will be sentenced on Thursday.  At the heart of the case was Casey Anthony's lie about a babysitter, named Zenaida, abducting her daughter.

Lawyers for the defense had admitted that the single mother had created a web of lies after Caylee had accidentally drowned in the family pool.

Caylee's body was found in a swamp six months after she reportedly disappeared. Her remains were so badly deteriorated that the medical examiner could not determine exactly how she died.