Casey Affleck Joins IFFBoston As Creative Advisor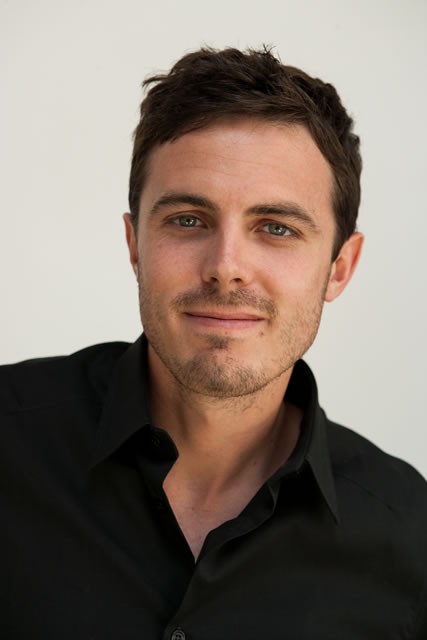 I just found out some very cool news about Independent Film Festival Boston, the awesome Boston film festival that I cover each year. IFFBoston has recently announced that actor Casey Affleck has been named Creative Advisor to the festival.
According to IFFBoston's recent press release, Affleck will have a multifaceted role, which will include outreach to studios, filmmakers, and talent on behalf of the festival, offering programming input, connecting the festival with local charities, and advising on festival growth. He'll also make an annual appearance there, something I'm looking forward to already for this year's fest from April 24-30.
Amazingly, this will be the eleventh year of the festival, and it will be held at The Somerville Theatre, Brattle Theatre, Coolidge Corner Theatre, with extra screenings expected at new venues such as University of Massachusetts, Boston and The Revere Theatre in downtown Boston. I always have a blast covering it so I'm happy to hear about its expansion. 
Given Affleck's ties to the area and his extensive body of work, a partnership with IFFBoston just makes sense. Affleck was born in Falmouth, Massachusetts and grew up in Cambridge, Massachusetts. He began studying drama at Cambridge Rindge and Latin High. His body of work includes Gus Van Sant's TO DIE FOR, GOOD WILL HUNTING, and GERRY (for which Affleck co-wrote the screenplay), Steven Soderbergh's OCEAN'S trilogy, brother Ben Affleck's GONE BABY GONE, and he was nominated for an Academy Award for his performance in Andrew Dominik's THE ASSASSINATION OF JESSE JAMES BY THE COWARD ROBERT FORD. Affleck also produced and directed the critically acclaimed film I'M STILL HERE starring Joaquin Phoenix.
The Independent Film Festival Boston has shown two of Affleck's films in previous years; Steve Buscemi's LONESOME JIM (IFFBoston's 2005 Opening Night film) and Michael Winterbottom's THE KILLER INSIDE ME (2010). So naturally the festival is thrilled to have him on board. 
"Casey has exemplified the kind of artistic and risk-taking choices in his work that we strive to champion each year at the festival, and we are very excited to welcome him into the IFFBoston team" said Independent Film Festival Boston program director Adam Roffman. "As we enter our second decade as a festival, we believe Casey's experience, connections, and insights will prove invaluable to the growth and vitality of our organization."
Of course, Affleck is eager to help the festival grow and flourish as well. "I am excited to join IFFBoston. I look forward to helping the festival showcase new, exciting work," said Affleck. "The independent film community has given me the opportunity to experiment as an actor and a filmmaker and to find an audience for films that I am deeply proud of. I hope I can help IFFBoston continue its growth as a world-class film festival. I would also like to work with IFFBoston to find new ways of integrating itself year-round into the Greater Boston arts community; bringing the festival into schools and neighborhoods that might benefit from it."
The Independent Film Festival Boston will take place from April 24-30, 2013. The complete film lineup will be announced on March 20. I know I'll be waiting with bated breath to see what's coming this year. For information on previous editions of the festival, visit www.iffboston.org.