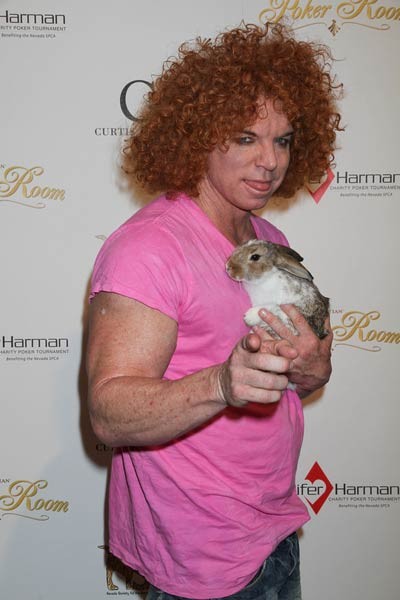 Earlier this week Carrot Top showed up to the Jennifer Harman Poker Tournament Benefiting the Nevada SPCA with a bunny rabbit. It's weird, but at least he's doing something good to support homeless animals.

The Nevada Society for the Prevention of Cruelty to Animals has many dogs, cats, rabbits, (a duck named Phelps!) and other animals that need homes.

Meanwhile, Carrot Top is holding a "National Prop Contest" via his official website. Each prop will be judged individually, and a winner will be announced May 1st. A grand prize winner will receive a trip to Las Vegas.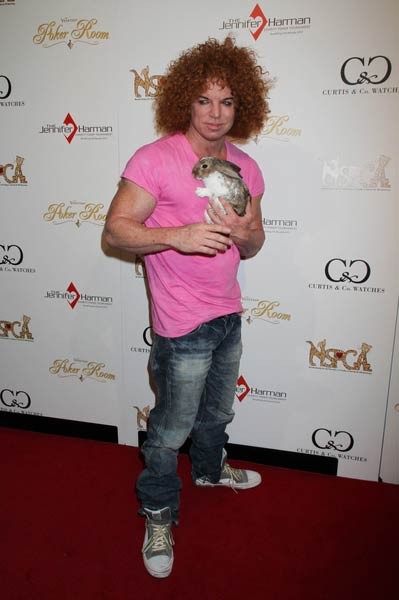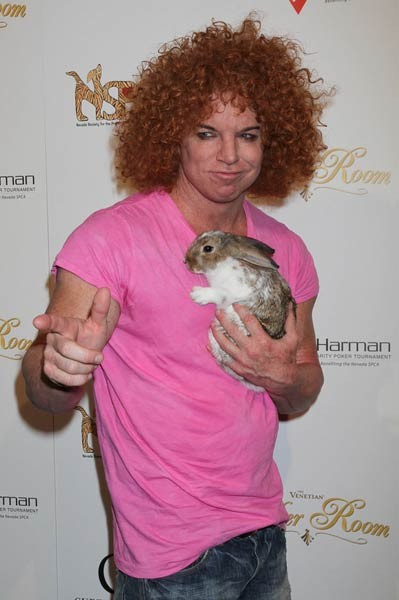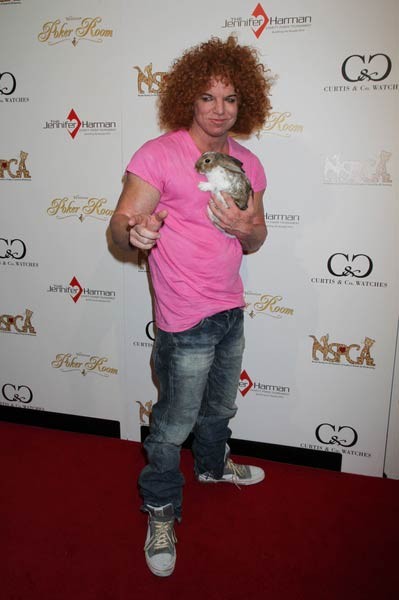 Also at the event (because it was in Las Vegas); playing with her, um, kitty...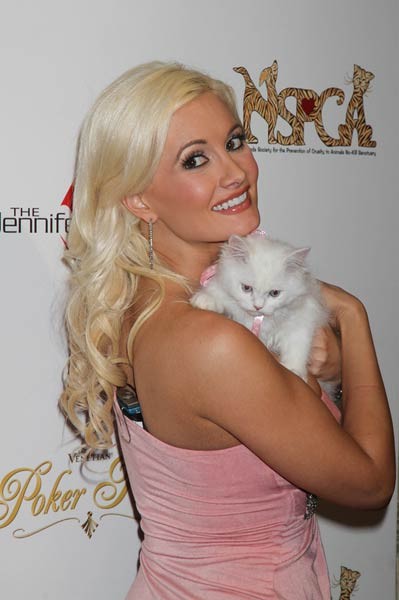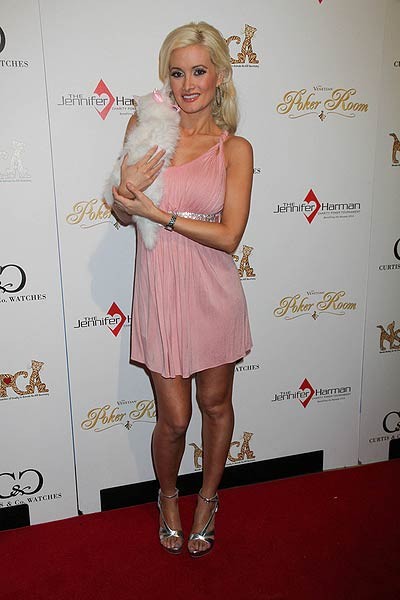 Click for more great Holly Madison pictures: