Carrie Underwood's Four Dresses At The Academy Of Country Music Awards - Which One Was Best?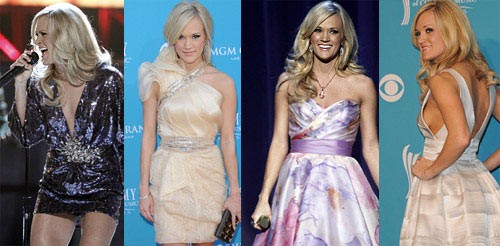 Carrie Underwood was the Belle of the Ball at last night's Academy of Country Music Awards. She became the first woman to win "Entertainer of The Year" twice, but four times was the charm for the country pop star - sho wore four different dresses during the course of the evening.

She made her first red carpet appearance of the night in a light peach dress with silver beaded accents. We weren't crazy about the puffy one-sleeved shoulder ensemble.

She performed twice in two very different dresses. One, a pastel purple and pink floral dress, definitely screamed country. But country can be sexy too, particularly when its dark purple, sequined and very, very short!

But she accepted the most prestigious award of the night in a classy, charming white frock that showed off both her legs and a little cleavage. You can't help but look her up and down. Va va voom!

Which dress do you like better? Which one was sexiest? Take the poll at the end & let us hear your comments!
Red Carpet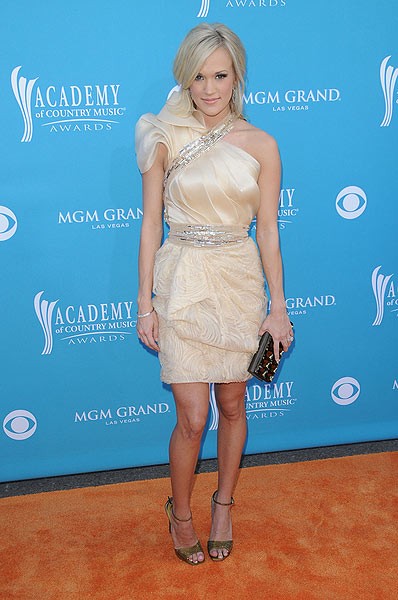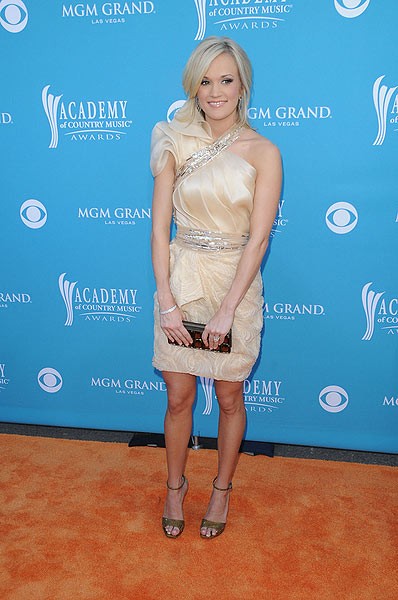 ^ click for next image ^
Click the pics for larger images:
- Click here for more Carrie Underwood pictures! -