Carrie Underwood Shows Off Her Legs In Short Shorts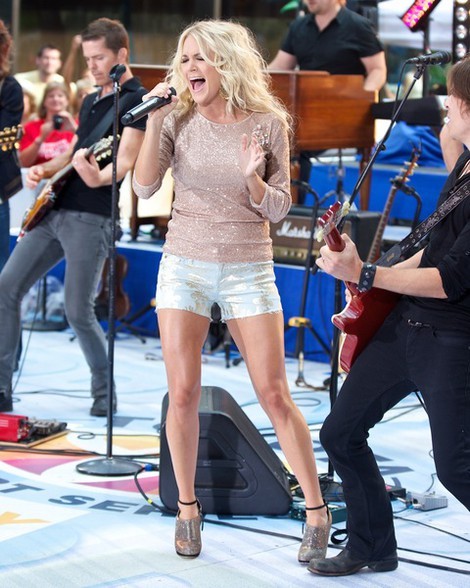 Carrie Underwood performed in concert on NBC's "Today" at Rockefeller Center in New York City. The country star wore a tiny pair of pastel blue and gold 7 For All Mankind shorts with a shimmering pale pink blouse.
Earlier this month Underwood took some time out of her busy schedule to visit a children's hospital in Massachusetts. She went to the Floating Hospital for Children at Tufts Medical Center in Boston visiting patients in the children's ward.
Last month Kelly Clarkson suggested her fellow "American Idol" alum would be a great choice to judge the new season of the singing competition. However, Mariah Carey wound up filling the spot vacated by Jennifer Lopez. The search is still on for a replacement for Steven Tyler.
Underwood will star in "VH1 Presents: Carrie Underwood Unplugged" on October 2, detailing her rise to fame.
See more photos of Carrie...