Carrie Underwood Says She's Unaware Of Any Feud With Taylor Swift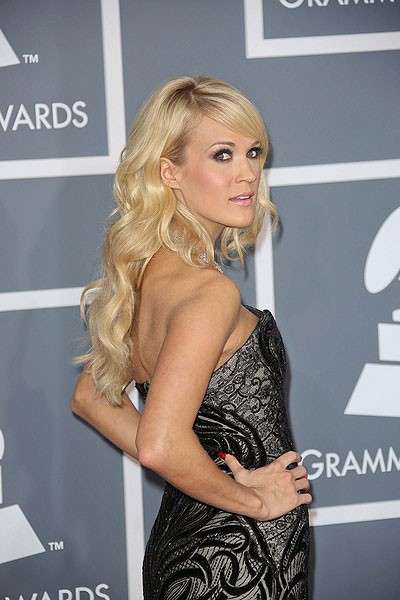 Carrie Underwood says that stories that she and Taylor Swift hate each other are nothing more than rumors.

Last week Us Weekly reported that the two singers "hate" each other and would be taking steps to avoid each other at all costs during this year's Grammys.

An insider told the magazine that the show's producers were instructed to keep the two stars separated and as far apart as possible "since they hate each other."

A source close to Swift, 23, said, "Taylor feels Carrie is always rude to her, so she steers clear of her."

But now Underwood, 29, has spoken out about the story in an interview with CBS's Gayle King, set to air Wednesday at 7am on CBS This Morning.

"No! Not that I know of, at least," she says. "Every magazine, newspaper or gossip TV shows, they can just get away with it by saying a 'source says' or 'a friend said' or 'an insider said.'

"I've read the most ridiculous things about myself when people do that."

Carrie even says she's a fan of Taylor's music.

"I really like 'I Knew You Were Trouble,' which is one of her newer songs," she says. "It sounded a lot different for her. I liked the branching out. She's trying some different sounds."

Despite reporting on the rumor, Us also noted that a rep for Sunday night's award show said Grammy execs never received any such separation orders from either artist.