Carrie Underwood Sans Makeup - Hot Or Not?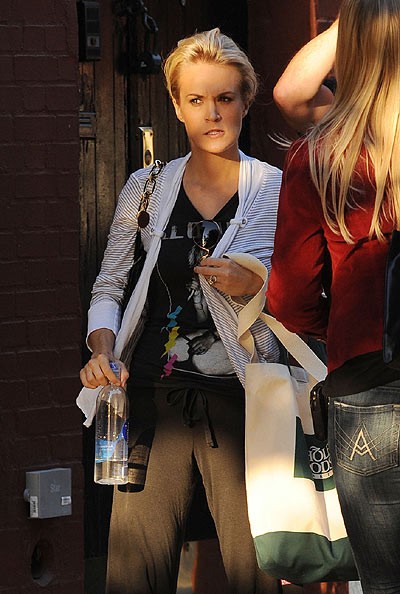 We spotted a dressed down, make-up free Carrie Underwood leaving a photo shoot in the West Village in New York City on Tuesday. The country pop star wore black sweat pants, a thin striped sweatshirt and a Blondie t-shirt.

What do you think of the fresh faced starlet? Is she still hot without all the eyeliner, lipstick and fancy clothes?

Carrie and Brad Paisley are favorites among Country Music Association (CMA) bosses - the pair will host the ceremony for the third time in a row this year. The 44th annual CMA Awards are scheduled to air from Nashville, Tennessee, on November 10.

The songstress recently confessed she used to suffer panic attacks in crowded shopping malls and elevators. She told WebMD magazine that Christmas shopping was "my worst nightmare" and reveals she still has moments when crowded elevators make her start sweating.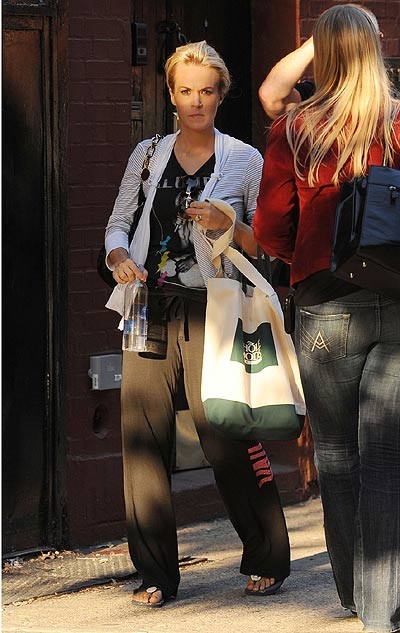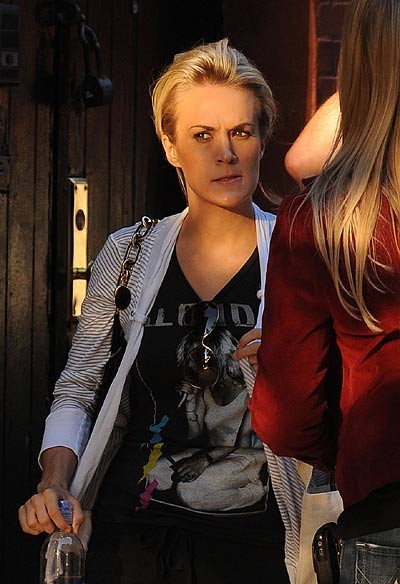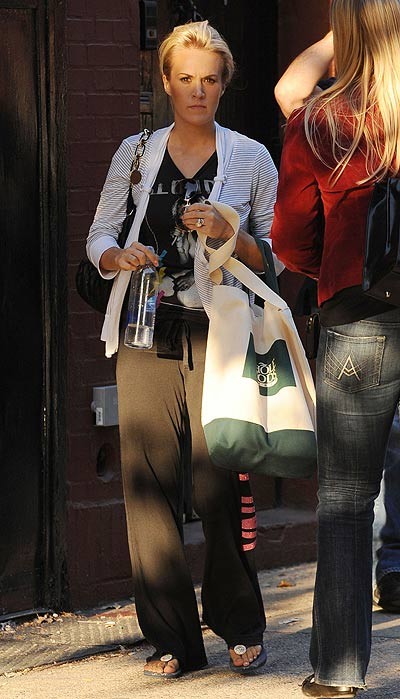 More: Celeb Photo Features | Fashion Photo Features
Click for more great Carrie Underwood pictures: