Carrie Underwood Required Oxygen At Valentine's Day Concert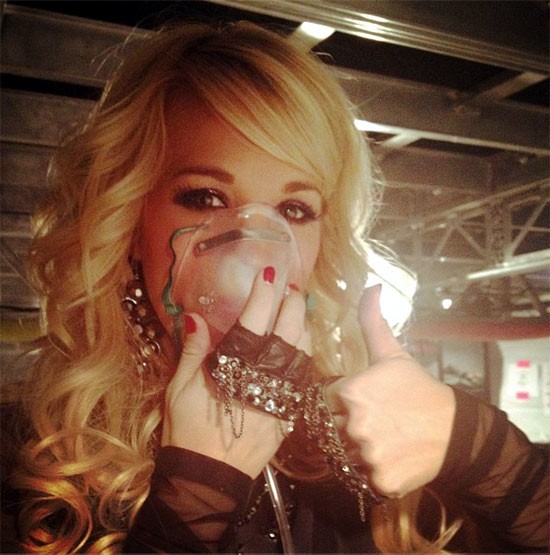 During a Colorado concert last week Carrie Underwood required oxygen because the venue's high altitude bothered her. Symptoms of altitude sickness include headache, fatigue, dizziness, and swelling.
 
The country pop star performed in Broomfield on Thursday, but before her encore she returned to her dressing room for a little boost.
 
The singer posted a photograph of herself wearing an oxygen mask on Twitter, writing, "In high altitudes, they put oxygen in my dressing room under the stage! This is me before the encore."
 
She later added: "Thanks, Colorado, for the wonderful energy over the last two shows! I can always tell when I'm in a great place full of great people."
Underwood wowed the audience at the Grammy Awards last week with a special dress that acted as a projector screen during her performance.
She explained: "We wanted it to be artful and dramatic. I just like to stand still and sing sometimes, so this seemed like the best way I could do that and still create something visually attention-capturing. They can do a lot of amazing things with projectors these days. We had a dress especially made."