Carrie Underwood Joins The Rolling Stones On Stage In Toronto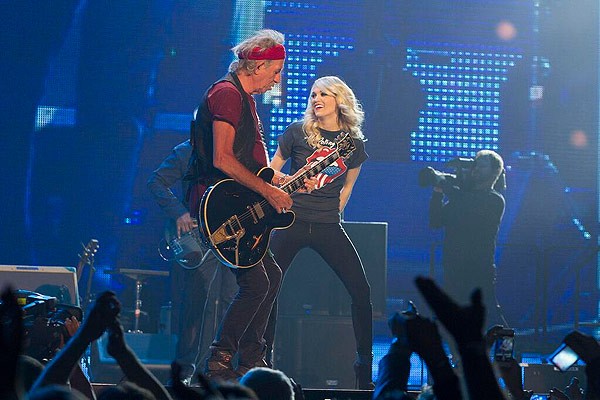 Country singer Carrie Underwood joined the The Rolling Stones on stage in Toronto, Ontario, Canada, Saturday night for a rendition of the band's classic song "It's Only Rock 'N' Roll (But I Like It)."

The sexy singer showed up wearing skin-tight leather pants and stilletto heels to join Mick Jagger, Keith Richards & co. and rock out.

The appearance was very special for Carrie -- eight years ago to the date she won the third season of American Idol.

"8 years ago today, I won American Idol and tonight, I sang with the Rolling Stones! Wow, so much has happened!" she tweeted after.

The official twitter page of the Stones posted a handful of photos from the show.

Carrie is the latest of a growing list of stars who have joined the band on stage during their "50 & Counting" anniversary tour. Katy Perry, Tom Waits and Gwen Stefani are just a few of the stars who have sang with the band.

Check out the video below...