Carrie Underwood Injured During 'Sound Of Music' Rehearsals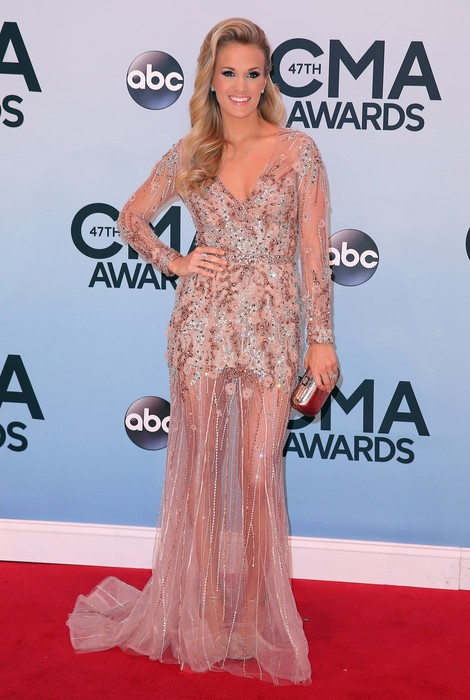 Carrie Underwood is performing through the pain after injuring herself in rehearsals just days before her live TV production of The Sound Of Music.

The 30 year-old singer takes on the role of Maria, made famous by Julie Andrews in the 1965 film, in the ambitious project which will be aired live across the country on December 5th.

Clumsy Underwood has now revealed she accidentally hit herself in the face with a guitar on Monday, and fell over during a leapfrog scene, which has now been removed from the show to avoid a repeat of the accident.

In a series of posts on Twitter, the Country star writes, "So yesterday I hit myself in the head with my own guitar & later fell on my face playing leap frog! What do today's rehearsals have for us?... PS - I no longer leap frog in the show..."

The performance also features True Blood actor Stephen Moyer and Tony Award winner Audra McDonald.