Carrie Underwood: 'I Would Quit Music For My Marriage'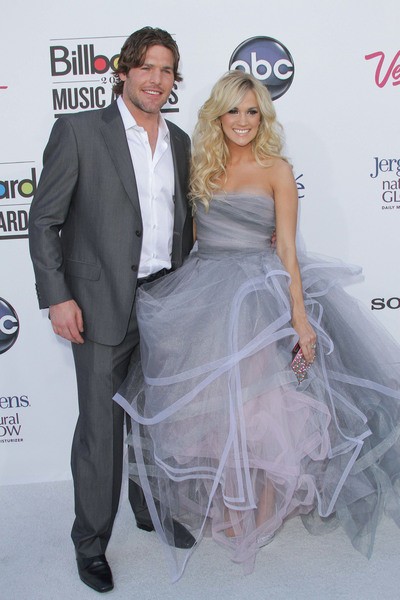 Country star Carrie Underwood wouldn't hesitate to hang up her microphone if her career ever put her marriage to ice hockey player Mike Fisher in jeopardy.

The Before He Cheats hit-maker, who wed the Nashville Predators sportsman in 2010, admits their conflicting work schedules often keep them apart, but they do their best to keep the romance alive by frequently texting one another and hosting wine and barbecue nights at home with friends.

They also make a point to meet up for casual dates at sandwich shop Subway: "We called it 'our place' when we were first dating!"

However, Underwood insists she would never put her career ahead of her relationship with Fisher and would step away from the spotlight if he ever asked her to.

She tells People magazine, "If Mike ever told me he needed me to quit, I'd quit. When you make that promise (marriage vows) to somebody, and you stand before God and your family and friends, you've got to do everything that you possibly can to make that work."