Carrie Underwood: 'I Will Be Rich, Famous, And Married To A Hot Guy'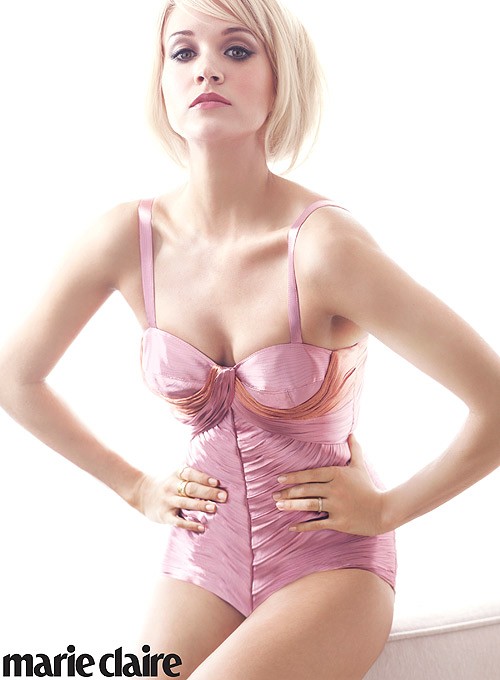 Carrie Underwood predicted her own future when she was in high school.

The 30-year-old country singer, who's featured on the June cover of Marie Claire magazine, revealed that when she wrote in her high school yearbook over a decade ago she knew exactly where she would be now.

"You were supposed to say what you would be doing in 10 years, and I said, 'I will be rich, famous, and married to a hot guy.' I guess I should have added a few more things," she tells Marie Claire.

The singer opened up in her interview with the magazine, candidly speaking on her personality and how it led to a battle with anxiety, and on having children with husband Mike Fisher.

"I'm not a mushy person at all. We were never a huggy family. Or a 'let's talk it out' family. Technically I have siblings but they are quite a bit older than me – I was the accident – so I have the only-child syndrome going on," she says. "I'm a little more selfish, a little more independent, a little closed. I do wish I were softer. I wish I were able to form relationships better. But hey, I mean…I'm not a sociopath."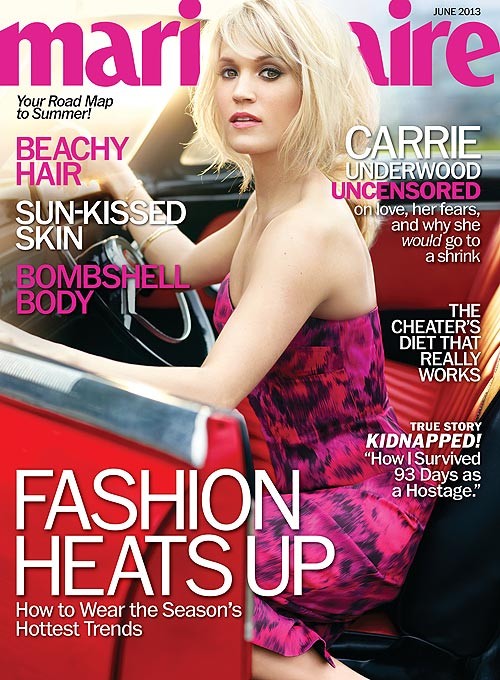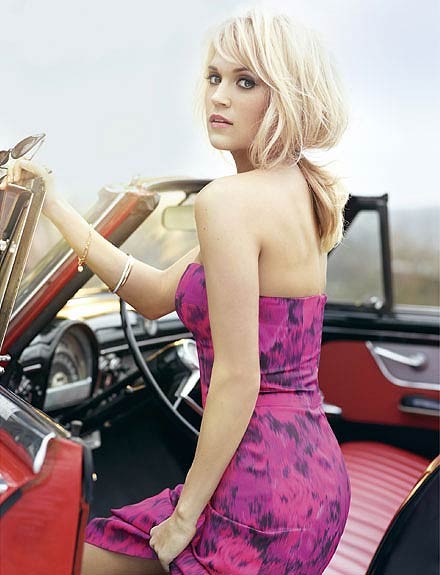 Her "closed" personality led to anxiety attacks when she first started getting famous though, because of all the attention.

"At the beginning of my career, I used to have panic attacks," she says. "People were touching me, screaming – it made me really nervous. In public, I just get nervous. It's a physical reaction, feeling like the walls are closing in. The fans are great. It's not their fault. I don't ever want to come across as ungrateful. But on my end, it is hard for me to process. Because I am still just me."

The singer also reveals that she has no plans for becoming a mom anytime soon.

"I don't feel old enough to have kids," she says. "I know I am mature. But being responsible for another human?"

Maybe she'll have them sometime in the next 10 years.

Read Carrie's full interview in Marie Claire's June issue, on newsstands May 21; and at MarieClaire.com