Carrie Underwood Gets Leggy In A Short, Short, Short Skirt At The Academy Of Country Music Awards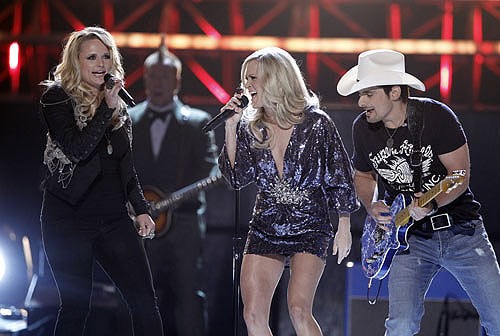 The 2010 Academy of Country Music Awards show kicked off with Carrie Underwood, Miranda Lambert, Brad Paisley and Charlie Daniels.

We don't know about you, but Carrie's super short lavender dress is steaming things up for us. Talk about showing up Miranda, who simply wore jeans and a jacket.

At the end of the performance legendary fiddler Daniels - having recently recovered from a stroke - exclaimed, "That's how you start a television show, son!"

This year's show was held at the MGM Grand in Las Vegas.
SEE TONS MORE PHOTOS FROM THE COUNTRYMUSIC AWARDS HERE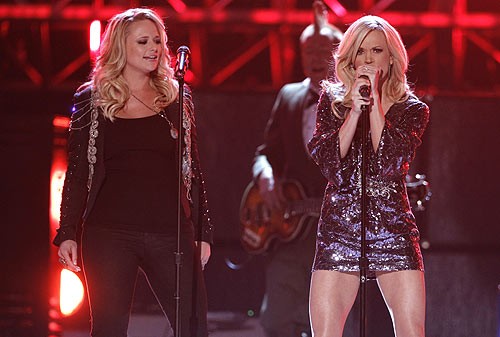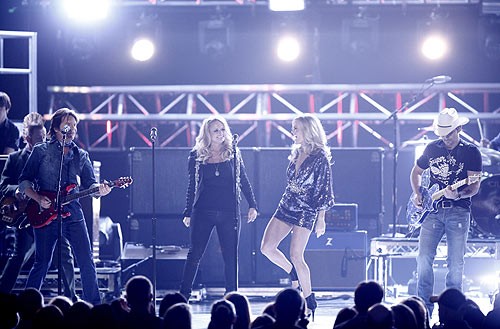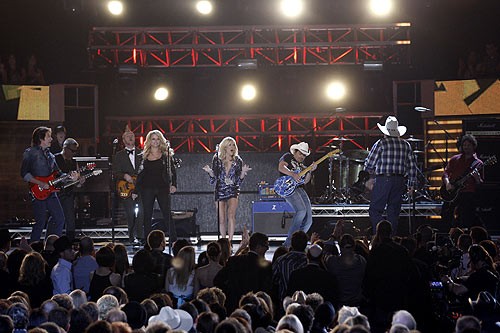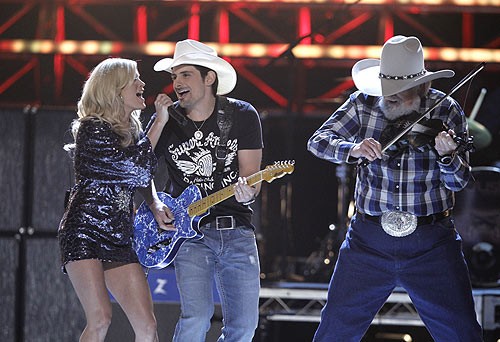 Click for more great Carrie Underwood pictures: