Carrie Preston on 'True Blood' Season 5 and Stepping Into the Director's Chair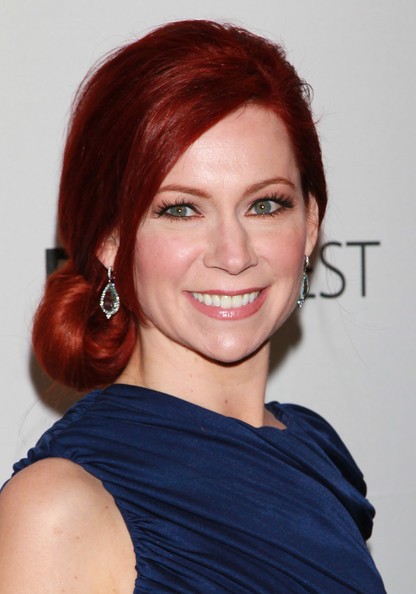 Tonight marks True Blood's fifth-season finale, and Carrie Preston has enjoyed what the season has brought for her character, Arlene Fowler - even though the spotlight isn't on Arlene directly. Rather, the actress has enjoyed getting to know the history of Arlene's significant other, Terry Bellefleur (played by Todd Lowe).
"I love playing with Todd Lowe. He's so great and he's so present and he and I have the same work ethic," she gushed. "This is a great season for him and so it was really great to see the evolution of his character, to go a little bit into his past. I really enjoyed playing in those scenes with him that were more emotional and more realistic."
With all the not-so-realistic things happening in Bon Temps and a large ensemble of characters, there's a lot to keep track of in the True Blood world, which can be daunting for an actor given the fast pace of television. How does she keep it all straight?
Carrie explains that while she reads all the scripts, she focuses primarily on what's happening with Arlene, so the show as a whole is actually easier for her to follow when it airs. "It's more confusing on the page," she said. "It really is helpful to see the finished product."
Arlene may be Carrie's most notable role, but she's a versatile and experienced actress, who developed her interest in the craft at a young age. "I grew up in Macon, Georgia and my older brother John was doing plays in community theater when we were kids," she explained. "I was watching him do these plays and I thought, 'I'll have to try that too.' I started doing plays when I was eight or nine years old, and I just became what they call a lifer. I wanted to do it all the time, and so I did."
Since then, she's built up a resume that maintains a strong connection to theater, as well as film and television. Asked to pick some of her favorite credits, two stand out for her: "I really like what I did in [the movie] Duplicity with Clive Owen and Julia Roberts [and] I really like my work on The Good Wife," she said. Of her recurring role on the CBS drama as quirky lawyer Elsbeth Tascioni, she added, "It's very different from Arlene!"
Not just an actress, Carrie is also a producer and director, and when dream jobs come to mind she thinks more of things behind the camera than in front of it. "That certainly takes a lot of my focus and I really enjoy doing those additional things," she said. "I have a lot of projects that I would love to see."
She recently directed a film, That's What She Said, which will arrive in theaters on October 19. The flick stars Anne Heche, Marcia DeBonis and Alia Shawkat, and chronicles the misadventures of the three women in New York City. It was written by Kellie Overbey and premiered at the Sundance Film Festival earlier this year. (You can find out more about the movie by visiting the website.) It's her third time directing in film, and her biggest such opportunity yet.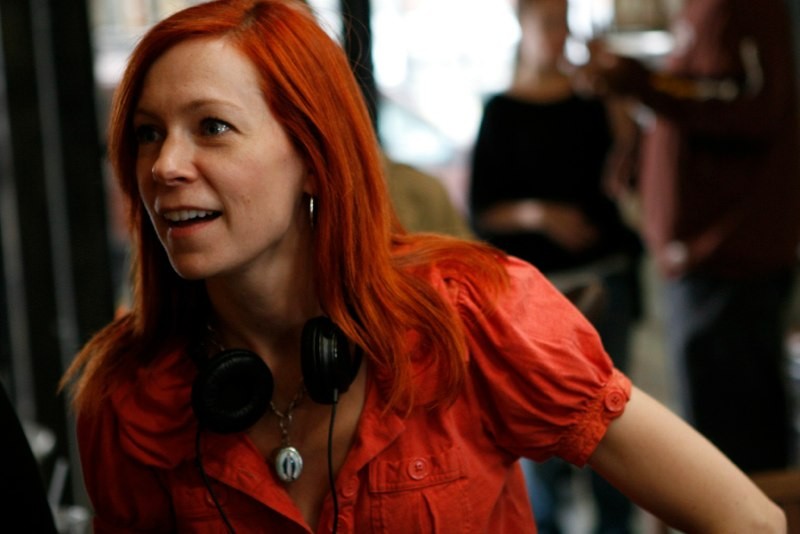 What holds her interest when it comes to material, either behind or in front of the camera? "When I'm looking at a role I try to see if I have a way in. Some connection, some way that I feel like I can approach it that would be unique or interesting. If it challenges me, if it makes me think in a different way or if it moves me in a way, I usually want to take it on," she explained, then added, "But honestly, a lot of times I will audition for whatever comes across my desk. I like to try to play a bunch of different roles. That's what I've found rewarding."
As she continues to build her diverse career, she has plenty of support around her. In addition to being related to an actor, Carrie is also married to one: her husband is former Lost and current Person of Interest star Michael Emerson. "Both of us are very supportive of each other. Luckily, it comes easily, certainly for me," she said, adding that the two don't necessarily share acting tips over dinner, because of how confident they are in each other's abilities. "Michael is brilliant and he's certainly at the top of his game," she explained. "He knows what he's doing. We pretty much do our own thing, and it works well that way, just to be that support and not add anything to it."
And she is perfectly content with where she is in life, right down to the medium she's working in. "I'm a big fan of television," she said. "I think we're in the golden age of TV, actually. I'm a fan of Breaking Bad, I love Enlightened, I like Game of Thrones, I think Girls is very exciting. I'm watching Political Animals now; I'm a Sigourney Weaver fan." And then, with a laugh: "And obviously, Person of Interest."
True Blood ends its season tonight at 9 PM ET/PT on HBO; That's What She Said arrives in theaters, on DVD and VOD on October 19. You can follow Carrie Preston on Twitter (@Carrie_Preston).
For more from Brittany Frederick, visit my Starpulse writer page and follow me on Twitter (@tvbrittanyf).
(c)2012 Brittany Frederick/Digital Airwaves. Appears at Starpulse with permission. All rights reserved. No reproduction permitted.