Carrie Fisher Says She Was 'Joking' About 'Star Wars' Return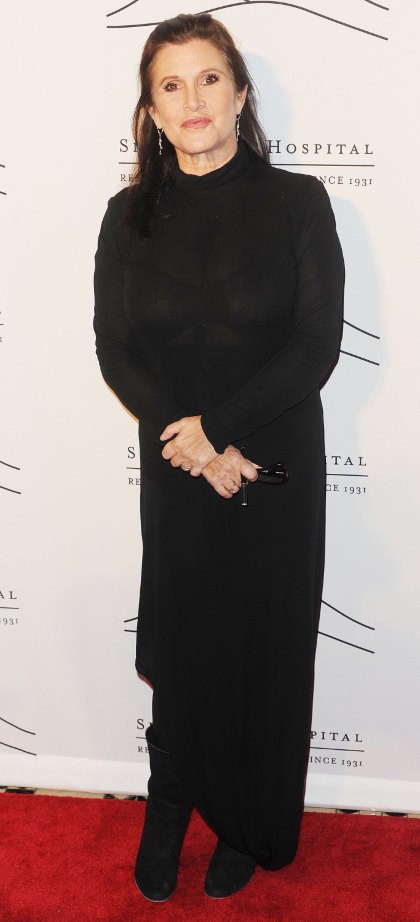 A representative for Carrie Fisher has clarified reports the star is set to reprise her role as Princess Leia in the much-anticipated Star Wars revamp, insisting the actress was just "joking" about her involvement in the upcoming project.

The 56 year old told the Palm Beach Illustrated magazine she had signed on for Star Wars VII in a recent interview and even joked about her ageing character's storyline.

When asked how her character would look in the movie, she said, "Elderly. She's in an intergalactic old folks' home."

She then appeared to get serious and added, "I just think she would be just like she was before, only slower and less inclined to be up for the big battle."

However, Fisher's spokesperson has warned fans not to be too excited about the supposed casting announcement, telling CNN.com, "She was joking. Nothing has been announced."

That said, Star Wars creator George Lucas, who sold the film franchise to bosses at Disney in 2012, admits he had talks with Fisher and her co-stars Harrison Ford and Mark Hamill about their involvement in a seventh film before he sold the rights last year.

He tells Bloomberg Businessweek, "We had already signed Mark and Carrie and Harrison - or we were pretty much in final stages of negotiation. So I called them to say, 'Look, this is what's going on.' Maybe I'm not supposed to say that... I won't say whether the negotiations were successful or not."