Carrie Fisher Hospitalized For Bipolar Disorder After Acting Erratically On Cruise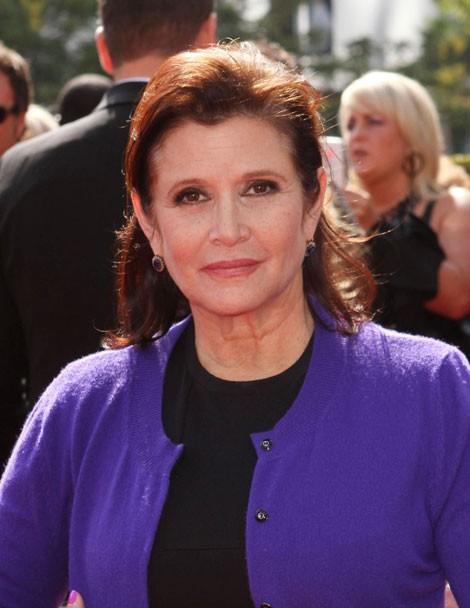 Last week Carrie Fisher exhibited unusual behavior while performing onboard a cruise ship, but it turns out she was suffering from a bipolar episode. The actress was subsequently hospitalized and has since been released.
Fisher was one of the acts on the Holland American Eurodam in the Caribbean. She reportedly slurred the words to a song she was performing and later refused to stop the show when her pet dog relieved himself onstage.
Cruisers assumed Fisher was drunk, but the star's rep has come forward, explaining Fisher had a psychiatric breakdown as a result of her battle with bipolar disorder.
 
A spokesperson told TMZ.com, "There was a medical incident related to Carrie Fisher's bipolar disorder. She went to the hospital briefly to adjust her medication and is feeling much better now."
The actress was diagnosed as a bipolar sufferer in her 20s and has battled mental illness and severe bouts of depression ever since. In 2011 she told Oprah Winfrey she learned to cope with severe lows thanks to shock therapy.
She explained: "They put you to sleep, they give you a medication so there are no more convulsions or anything... It's over very quickly and you go home and take a nap... I had it when I did get into depression that medication could not handle."
Meanwhile, the actress is reportedly in negotiations to reprise her Princess Leia character in an upcoming "Star Wars" film. She, Mark Hamill and Harrison Ford are all in talks to return for Episode VII.