Carrie Fisher, Harrison Ford & Mark Hamill Will Appear In 'Star Wars: Episode VII'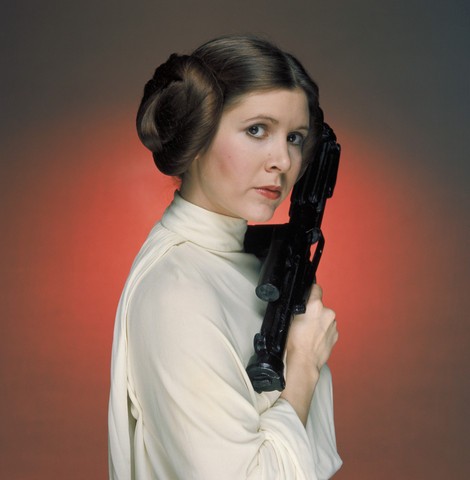 Carrie Fisher and two of her "Star Wars" co-star are definitely appearing in the highly anticipated "Episode VII."
 
It's been rumored for months that Fisher (Princess Leia), Harrison Ford (Han Solo) and Mark Hamill (Luke Skywalker) will return for J.J. Abrams' blockbuster, and the actress has officially confirmed all three will be back.
 
She told TV Guide magazine that the trio is expected to begin filming this spring. She explained, "I'd like to wear my old hairstyle again - but with white hair. I think that would be funny."
 
Meanwhile, Abrams confirmed earlier this week that he met with "Breaking Bad" actress Jesse Plemons over a possible role in the film.
Irish actress Saoirse Ronan and "Fruitvale Station" star Michael B. Jordan have previously confirmed they auditioned for roles in the new Star Wars film.
"Star Wars: Episode VII" is set for release in 2015.