Carole King Crowned Musicares Person Of The Year For 2014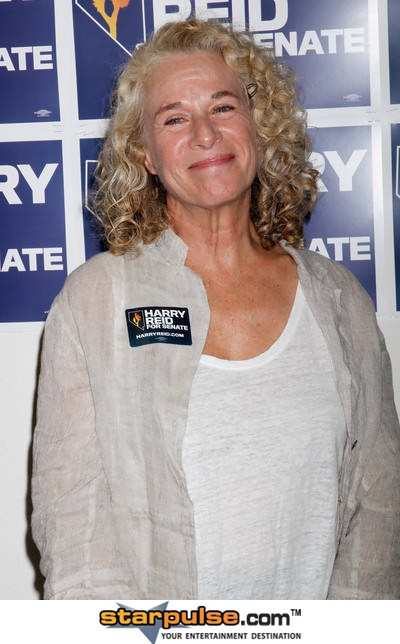 Renowned musician Carole King has been named the 2014 MusiCares Person of the Year.

The singer/songwriter will be the guest of honor at the MusiCares Foundation and The Recording Academy's 24th annual benefit gala, which will take place in Los Angeles in January, two nights before the Grammy Awards.  The event will feature tribute performances from Bette Midler, Lady Gaga, Steven Tyler, James Taylor, Jason Mraz and the Dixie Chicks.

Neil Portnow, President/CEO of the MusiCares Foundation, says, "Her (King) contributions as a songwriter and performer have truly changed the landscape of pop music, and her philanthropy speaks volumes about her generosity and personal passions.
"We are also grateful to the extraordinary artists who have announced their desire to be a part of what will undoubtedly be a magical and inspiring evening."

It's been a successful year for King; the You've Got a Friend star was inducted into the Rock and Roll Hall of Fame in April, while she made history in May when she became the first woman ever to receive the prestigious Gershwin Prize for Popular Song. She also received a star on the Hollywood Walk of Fame last December.

The 2013 MusiCares honor, which recognizes artists for their creative accomplishments as well as their charitable work, was bestowed upon Bruce Springsteen, while previous recipients include Paul McCartney, Barbra Streisand, Neil Young and Neil Diamond.

MusiCares provides financial aid and medical care to musicians who have fallen on hard times.