Carol Burnett To Receive Mark Twain Prize For Humor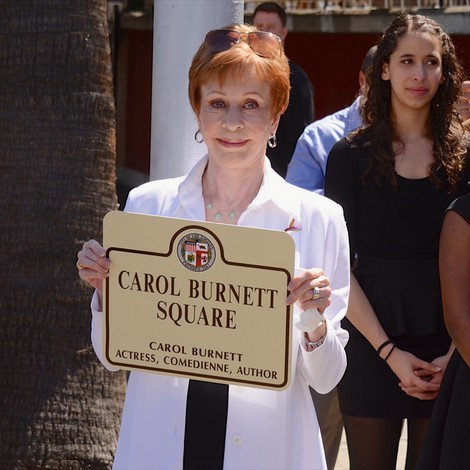 Comedy legend Carol Burnett will be honored with the Mark Twain Prize for American Humor in October during the Kennedy Center's 16th annual ceremony.

"I can't believe I'm getting a humor prize from the Kennedy Center," Burnett said via a statement. "It's almost impossible to be funnier than the people in Washington."

Burnett's former castmates Vicki Lawrence and Tim Conway will be on hand for the ceremony, along with Lucille Ball's daughter Lucie Arnaz, Julie Andrews and Tony Bennett.

A new generation of funny girls will also be on hand, including Tina Fey, Amy Poehler, Maya Rudolph and Rashida Jones.

Fey, Will Ferrell, Bill Cosby, George Carlin, Ellen DeGeneres and Richard Pryor have all been honored with the award in the past.
Burnett will receive the award during a taped ceremony at the Kennedy Center for the Performing Arts on Oct. 20, and the show will air on PBS on November 24.