Carnie Wilson Recalls Her Fat Camp Laxatives Stunt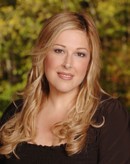 Wilson Phillips star Carnie Wilson still feels guilty about sending her former roommate to the hospital because she fed her too many laxatives at fat camp.

The country singer struggled with weight problems throughout much of her younger years and enrolled on a residential weight loss program, but Wilson admits she often set a bad example and one time her bad behavior got her into trouble.

During an appearance on The View on Wednesday, she explained, "Ok, I didn't go to college, but I went to fat camp every summer. I was the nightmare roommate because I used to get kids into trouble, because we would pay the counselors for (sneaking us extra) food...

"I cheated really bad that week, I'm not kidding, I paid $30 for a loaf of bread and some jam. But that week we cheated a lot and we were afraid of gaining weight, so I said, 'We've got to do something.' So I thought, 'Well, I'll do some extra pooping.'

"So I took some laxatives... and it tasted like chocolate, so I had two, but my roommate had the whole box. And I'm not kidding you, I had a great bowel movement and she was taken on a stretcher to the hospital."