Carmen Electra Wears A Sexy Lace Jumpsuit To 'Movie 43' Premiere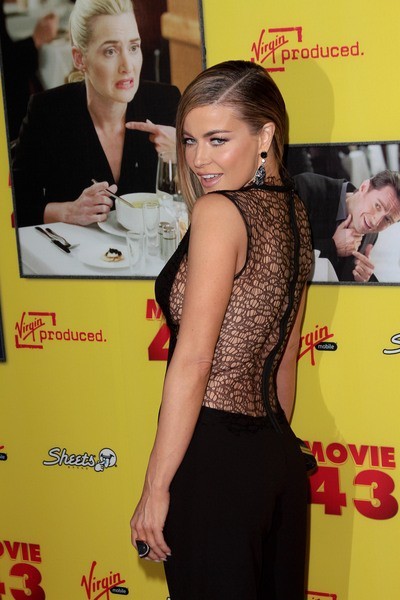 Some women can wear practically anything and look sexy. Carmen Electra is one of those people. The actress attended the premiere of "Movie 43" in Hollywood on Wednesday night wearing a sleeveless black jumpsuit with lace covering the back.
The film is described as an anarchic, anything-goes comedy that shatters the boundaries of good taste. It features three kids as they search the internet, seeking the most banned movie in the world. The film features stars such as Kate Winslet, Hugh Jackman, Naomi Watts, Anna Faris, Emma Stone, Justin Long, Jason Sudeikis, Uma Thurman, and Kristen Bell.
Electra, 40, was recently linked to "X Factor" judge Simon Cowell, 53, after she joined his show "Britain's Got Talent" last year as a temporary guest judge. However, she cleared up the rumors a couple of weeks ago, telling ETonline they are "really good friends and that's it."
Check out more sensual photos of Carmen...