Carmen Electra Wears A Bustier & Fishnet Stockings To '90210' Celebration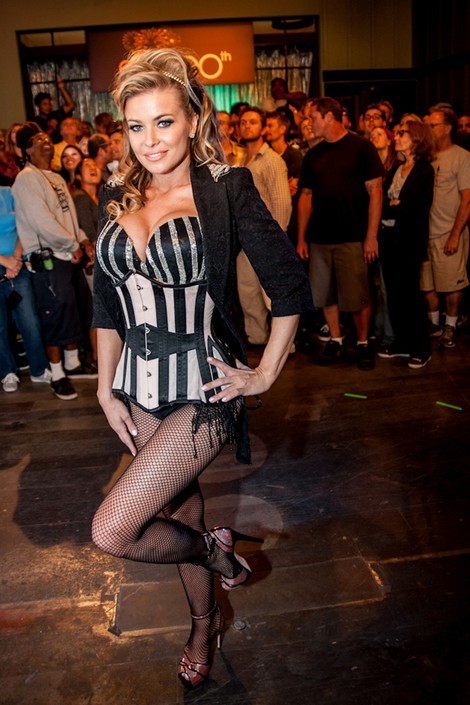 Although she only appears in one episode of the series, Carmen Electra stole the show at the "90210" 100th episode celebration in Manhattan Beach, Calif., on Friday.
The actress wore a black and white striped bustier, fishnet stockings, glittering pink high heels and a sparkling headband at the event.
Electra, 40, appears in the 100th episode as Vesta, a "cross between Dita Von Teese and a Pussycat Doll." Now we get it - she attended the celebration in character! Vesta is in charge of a modern burlesque troup that Erin Silver (Jessica Lowndes) joins.
Electra has been in the headlines recently for reportedly dating "X Factor" judge Simon Cowell. Last spring she and Filter rocker Rob Patterson split up. They had been engaged for four years.
See more photos of Carmen...