Carmen Electra Topless In Las Vegas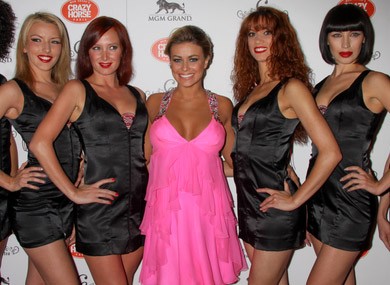 Carmen Electra
decided not to wear pasties as planned and instead went completely topless for her appearance in a Las Vegas stage show this weekend.
Tonight the 37-year-old former Playboy Playmate finishes a six night run in the Crazy Horse Paris show at the MGM Grand. Before the start of the shows Electra had planned to wear pasties over her nipples, but changed her mind at the last minute.
After the show Electra didn't regret her liberating choice, telling the Las Vegas Sun, "It felt so good. No one was expecting it. It was a completely last-minute decision."
Despite appearing in Playboy five times, Carmen had to work herself up to getting naked in public, "I started off with a bra – a big bra – and a larger-sized panty. Once I got here and had a chance to try on some of the costumes and get into some of the numbers, I decided to go with pasties, and then just yesterday right before the show ... I was just backstage and they put the pasties on and I thought, no, let's go without it, and I took them off and decided to just completely go for it."
"I thought I would've been a little bit more nervous about showing so much, but it was very easy to decide...I felt really comfortable."
Former '
Girl Next Door
'
Holly Madison
recently went topless in Peepshow at Planet Hollywood Las Vegas. Actress
Kelly Monaco
and
Spice Girl
Mel B.
have also taken turns in the show, but kept their tops on. And it was announced today that
Aubrey O'Day
will join the show September 14. No word on whether or not the ex-
Danity Kane
singer will also be topless.
Watch video of Carmen Electra topless in the Crazy Horse Paris show:
(Disclaimer: Contains nudity. Video was uploaded by fan to YouTube and may expire at any time. Starpulse is not responsible)
Photos of Carmen arriving for her debut in the Crazy Horse Paris show: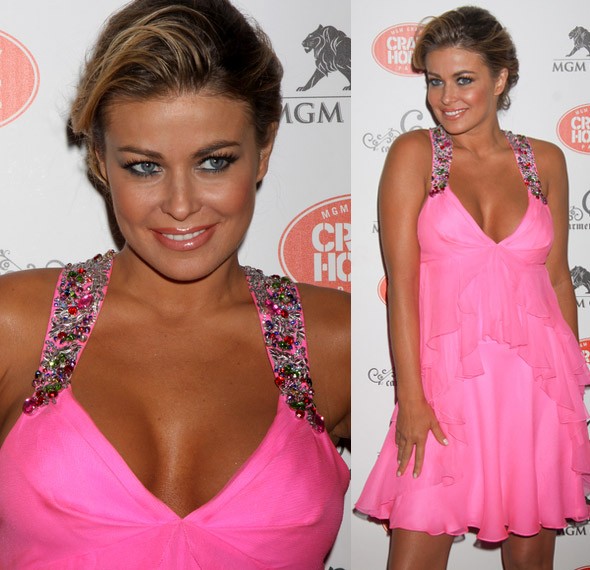 - More sexy Carmen Electra photos here! -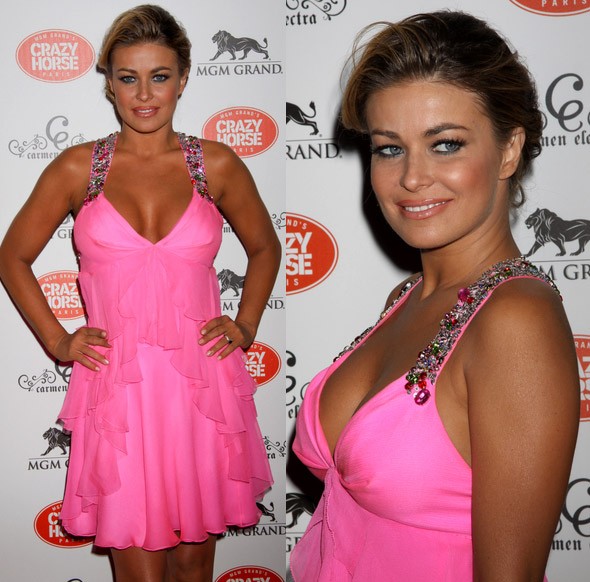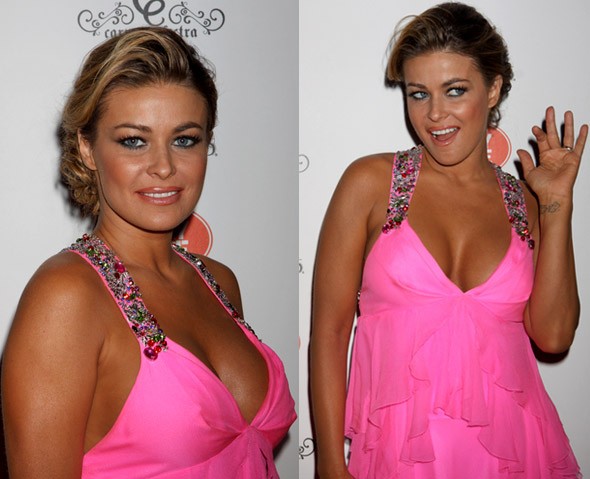 Carmen Electra's foot bling: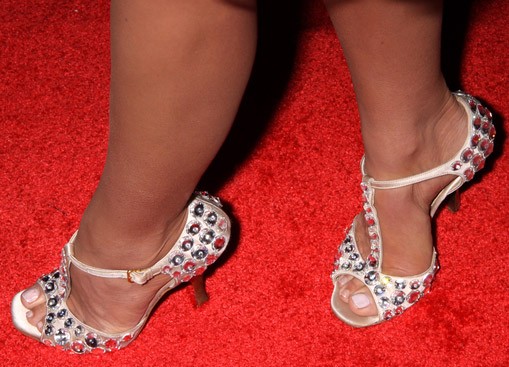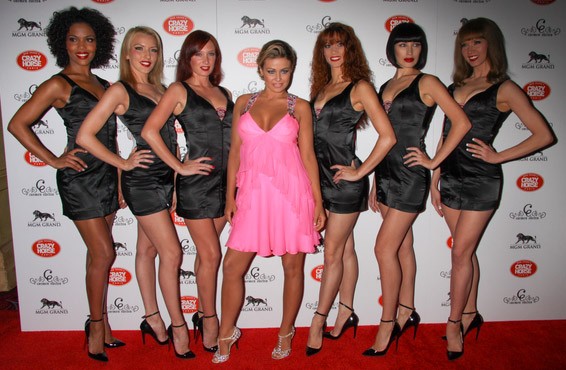 Do you think Carmen looks hot or not? Leave a comment below!

- Click here for tons of sexy Carmen Electra pics -






More: Celebrity Hot or Not? / Slideshows / Fashion photos
Images © PR Photos