Carmen Electra Hits Bikinis, Texas In A Plaid Shirt & Daisy Dukes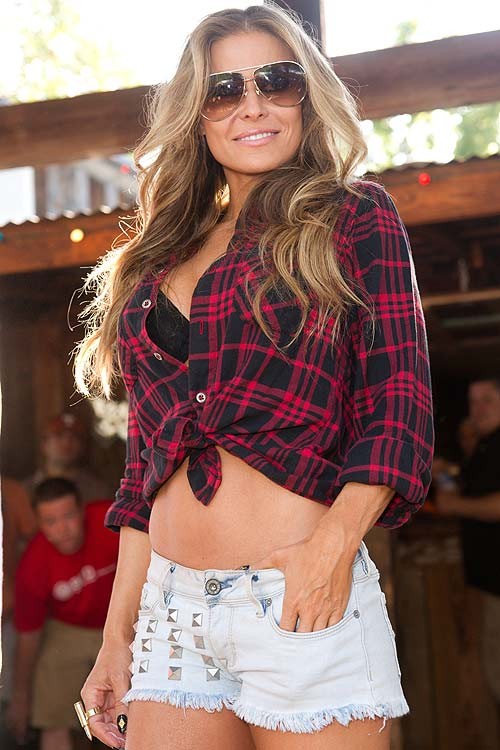 Carmen Electra was in Bikinis, Texas on Saturday to celebrate the history of the two-piece swimsuit and the opening of the Bikinis Hall of Fame.

Bikinis, of course, is a Texas-based theme restaurant that prides itself on being the world's first (and only, thanks to a trade mark) "breastaurant" in America.

The 41-year-old actress and former stripper was on hand to help induct aspiring model and Bikinis bartender Whitney Bell into the Hall at the chain's first ever induction ceremony. A bronze bust of Whitney's bust was unveiled to mark the occasion.

"I had to wear my bikini top and put my chest in a box of goo! The stuff they use to make retainers," she told a follower on Instagram.