Carmen Electra Hits Bikinis, Texas In A Plaid Shirt & Daisy Dukes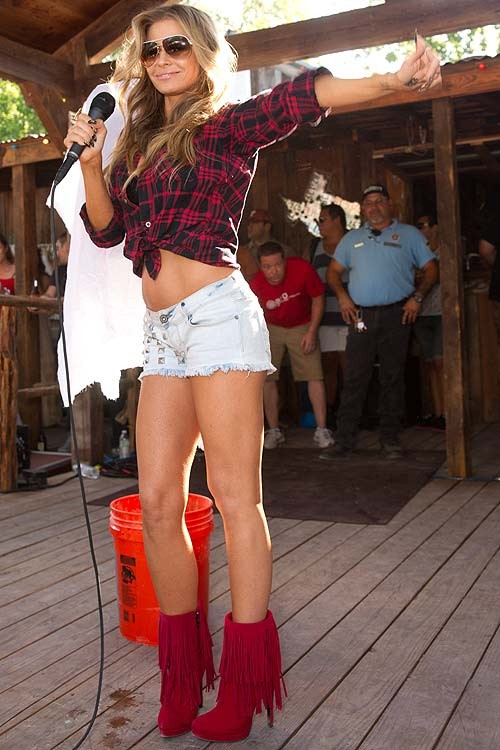 The event included live music from Jerry Jeff Walker, a bikini contest, and all sorts of games and raffles.

Last year, Bikinis owner Doug Guller bought an abandoned Texas town just south of Fredricksburg on Craigslist. He renamed it "Bikinis, Texas" after his restaurant chain, and plans to make it a tourist hotspot that celebrates the history of the swimsuit, which was invented in 1946.

Carmen looked her best, wearing a pair of Daisy Dukes and a tied-up button-down plaid shirt with bright red suede boots.

Earlier this year, Carmen put on her old red one-piece swimsuit from when she starred on Baywatch and said she'd be up for doing another nude pictorial for Playboy Magazine.

"Yes! I love Playboy," she says. "They supported me from the beginning."