Carmelo Mania in New York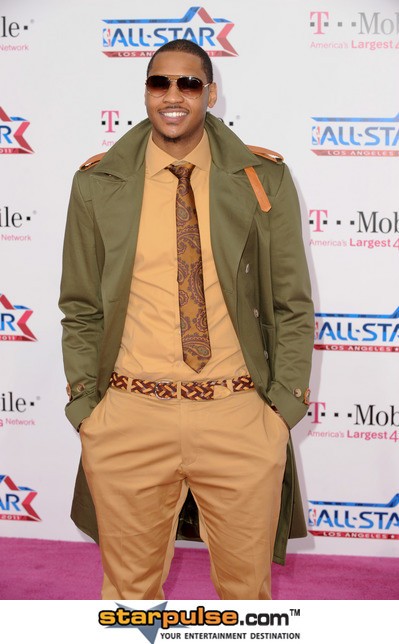 Melo madness reached its tipping last night as he finally made his debut in Madison Square Garden. After starting slow in the first half, Anthony got it going in the second. When his new partner in crime Amar'e Stoudemire fouled out, it was Anthony who would make two clutch baskets down the stretch to give the Knicks the win. Melo was only 10 for 25 accounting for 27 points and also had 10 boards but it was more about the shots that did fall compared to the ones that didn't. This was a night to remember in the garden as it was a culmination from all the chaos that has surrounded Anthony for the last seven months. The crowd was described as electric as they cheered for Anthony and his sidekick in the deal, Chancey Billups. The fans in attendance to see Melo's return home included Chris Rock, Lala Valsquez (Anthony's wife) Matthew Modine, Woody Allen and of course Spike Lee. And that couldn't ask for a better start to the renaissance that is New York Knicks basketball.
After all of the "Melo-drama" it was good to see Carmelo actually do what he does on the court. I still question how he and Amar'e will gel over the next 27 games but for at least one night all was well in New York. For everything that was negative about the power play Anthony pulled on the Denver Nuggets was forgiven last night by most fans (Well at least in New York). Billups, who was traded from his hometown and was none to happy about it, put on his happy face and delivered 21 points and 8 assists for his new team. This was only the first night of the saga that has become the new face New York Knicks. Where the destination ends for this team, no one knows but at least for one night, all was well in the garden.