Carly Simon Joins Taylor Swift For Duet Of 'You're So Vain'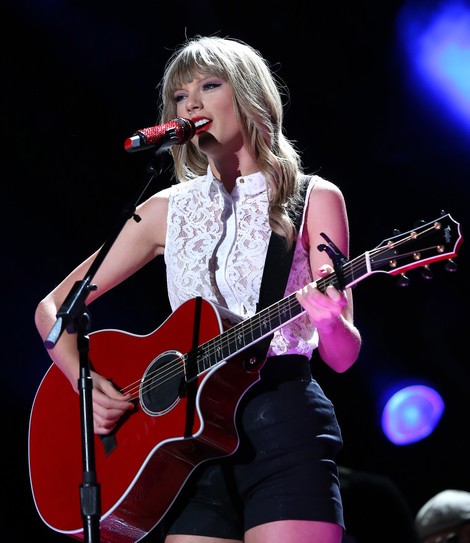 On Saturday night, legendary singer Carly Simon joined Taylor Swift for the ultimate break-up song onstage when the pair teamed up for  You're So Vain.

Swift was performing in Foxborough, Massachusetts when she gave fans a treat and brought out her special guest for a rendition of the 1972 classic.

And the 23 year-old singer admitted she was just as intrigued about the subject of the song as everyone else, stating, "Before I bring out my special guest, I have this question that I've always, always had. I think a lot of you have probably had this question too, always wondered what the answer is. Who is this song, You're So Vain by Carly Simon, written about?"

Simon has never come clean as to who the song is about, although experts believe it's ex-boyfriend Warren Beatty.

Swift, it seems, had a great time onstage with one of her icons - after the show, she tweeted, "Got to sing You're So Vain with Carly Simon at Gillette Stadium tonight!!!!! Unreal. I could not possibly look up to her more."