Carly Rae Jepsen's 'Call Me Maybe' Sticks At Top Of Charts For Seventh Week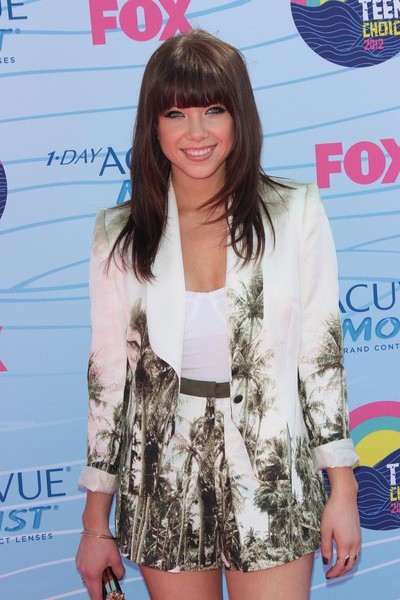 Carly Rae Jepsen's summer anthem "Call Me Maybe" has scored a seventh week on top of the U.S. pop charts.
Maroon 5's "Payphone" stays put at number two on the Hot 100 for a sixth successive week.
Katy Perry's "Wide Awake," Ellie Goulding's "Lights" and former number one "Somebody That I Used to Know" by Gotye round out the new top five.
 
No Doubt land the countdown's highest debut at 34 with their comeback single "Settle Down."
Canadian police are currently investigating after a hacker illegally accessed Jepsen's computer and stole "electronic property" believed to be personal pictures.