Carly Rae Jepsen's 'Call Me Maybe' Is The Most Popular Single So Far This Year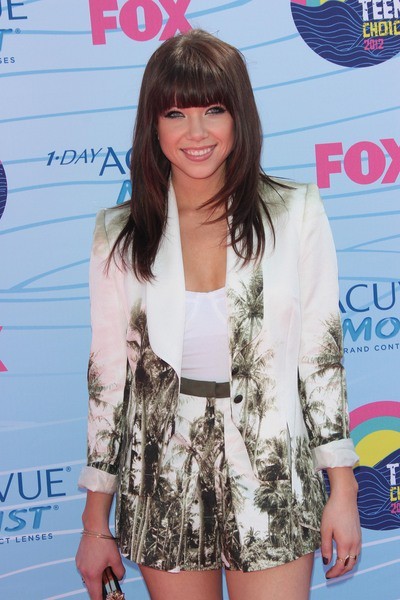 After scoring a ninth week on top of the Billboard Hot 100, Carly Rae Jepsen has landed the longest number-one run on the pop charts this year.
Jepsen's "Call Me Maybe" edged out Gotye's "Somebody That I Used to Know" by a week. Gotye's hit comes in at number six on the new countdown and is the first song to surpass 6 million download sales in 2012.
Ellie Goulding's "Lights" makes the number two spot, followed by Flo Rida's "Whistle."
On the album charts, Rick Ross is back on top for a fourth run with his new release "God Forgives, I Don't." The Zac Brown Band comes in a number two on the new countdown, while Justin Bieber rises back up the charts to three.
Rounding out the top five: One Direction in the fourth slot and the "Bee Gees: Number Ones" at five.