Carly Rae Jepsen Wears Short Shorts While Filming New Video 'Good Time'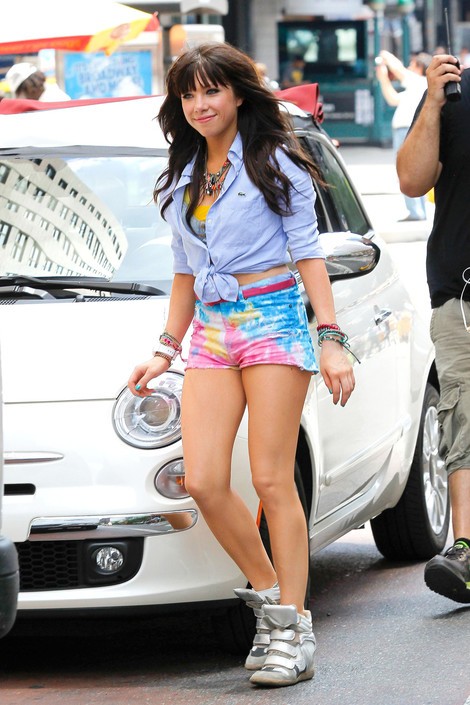 We spotted Carly Rae Jepsen in New York City on Tuesday filming a music video for her new single "Good Time." The singer wore short tie-dyed shorts and a blue button-down shirt tied at the waist.
Jepsen, 25, is collaborating with Owl City on the the video. She tweeted on Monday, "Just landed in NYC! Shooting the Good Time video with @owlcity TMR! Pray for sun!"
The Canadian singer was joined by friends as they drove around on set in a white Fiat in Manhattan. She wrote on Tuesday, "Nice Bum... Where yah from? Driving a sweet FIAT in this video. #FUN http://t.co/IK5hHsEy."
Her single "Call Me Maybe" is currently number one on Billboard's Hot 100 Chart.
See more photos of Carly...