Carly Rae Jepsen Throws Terrible First Pitch At Tampa Bay Rays Game (Watch It!)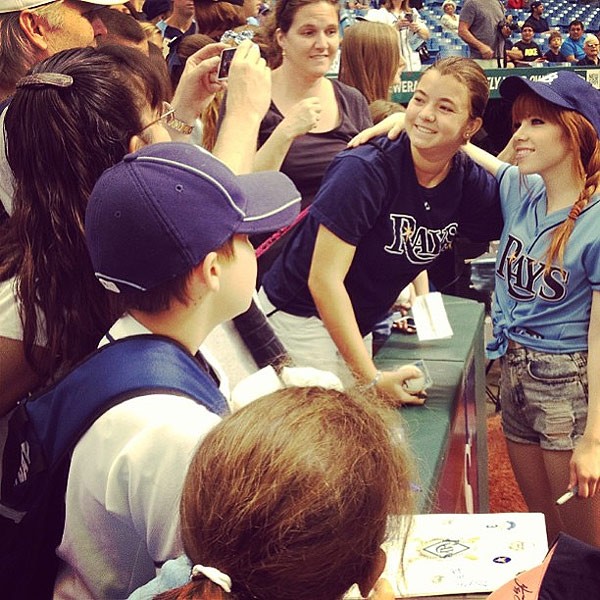 Pop star Carly Rae Jepsen has set the phrase "you throw like a girl" back about a decade.

The Canadian singer threw out the first pitch at the Tampa Bay Rays vs. Houston Astros game on Sunday in St. Petersburg, Florida, and judging by her throw she really should stick to music.

C-Rae took the mound during the pre-game ritual and threw the baseball... right into the ground in front of her, prompting many to call it the worst first pitch ever.

Rays pitcher Matt Moore was behind the plate to catch the ball and had to jump up and run about 1/3 of the way up the first baseline to stop the rolling ball, which hit a photographer's camera and bounced back onto the field of play. Moore stopped short to change direction and somehow avoided pulling a hamstring in the process.

"We saw her warming up and she was giving strike after strike," said one of the Rays' play-by-play announcers. "She just held on to it a little bit too long right there."

The singer's younger sister made light of the pitch on twitter, writing, "Look at the bright side @carlyraejepsen you're the first one in the family to make it on espn."

Meanwhile, actor Kevin Spacey was in Baltimore -- where Carly Rae had success with a ceremonial first pitch back in April -- to throw out the first pitch in the game between the Orioles and the visiting Toronto Blue jays.