Carly Rae Jepsen Talks About How Much She Owes Justin Bieber & What Famous Star Helped Her Find Love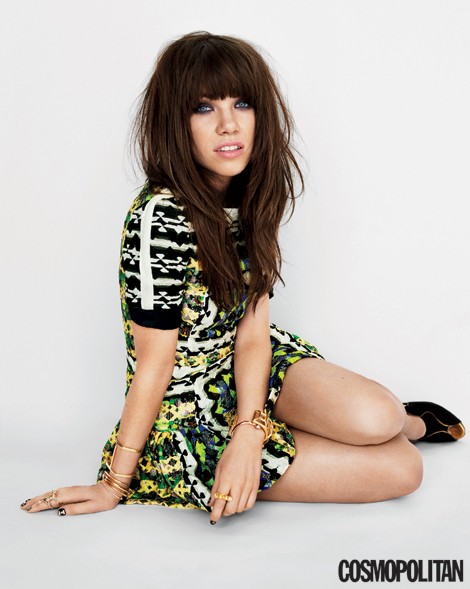 Carly Rae Jepsen appears on the cover of Cosmopolitan's January issue, which hits newsstands on Dec. 4. The Canadian singer opens up about her career, love life, and her personal style.
Jepsen came in third place on "Canadian Idol" in 2007 and catapulted to success with her summer 2012 anthem, "Call Me Maybe." Justin Bieber was instrumental in her U.S. success. She says about her fellow Canadian, "I never get tired of being asked about him. I'm forever indebted to him for the lovely boost that he's given me."
Music isn't about fame for Jepsen. She explained: "For me, the goal of music has never been 'I need to be the biggest superstar in the world.' It was 'I want to spend my life doing this, and I want to make a career that I can live off of so I don't have to tend bar and waitress to make this fly.'  I don't want to be Cinderella for a night. I want to be Cinderella for life."
Music has also helped Jepsen find love. A fellow entertainer hooked her up with Matthew Koma: "Redfoo [of LMFAO] is our Cupid – a cupid in zebra-print pajamas! Foo's awesome. He ended up introducing me and Matthew.
The 27-year-old has sometimes been criticized for dressing too young. She shrugs off the haters. She explained: "I love being classy and as elegant as possible in my apartment. But when I'm onstage, I can't dance in 4 ½ -inch heels, so I'll generally sport flats. I'm 5 feet 2, so yeah, I'm going to look a little bit more playful. But I don't think that means I'm trying for an age younger than I am."