Carly Rae Jepsen Shows Her Sexy Side In Canadian Fashion Magazine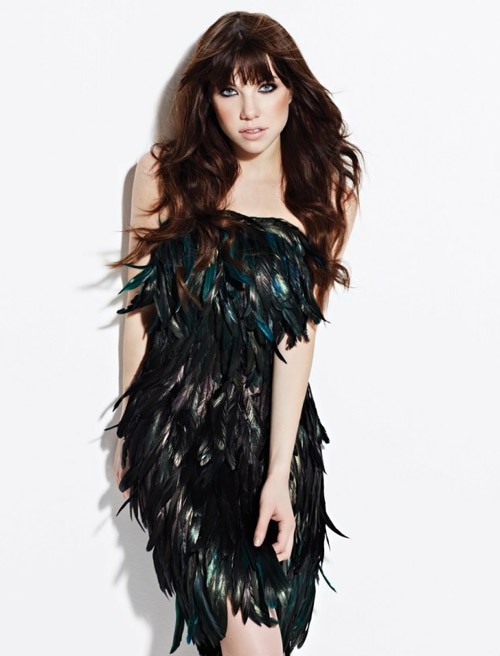 We often think of Carly Rae Jepsen as just another teen pop singer, but in reality the 26-year-old rising star has proven us wrong; showing her mature, sexy side in a new shoot for Canadian Fashion magazine.

Carly, who was a contestant on Canadian Idol's 2007 season (she finished third), found stardom this year thanks to her smash-hit single "Call Me Maybe" -- and a bit of help from fellow Canuck Justin Bieber.

Last December he heard the song on the radio and gave it a little boost via his twitter page.

"'Call Me Maybe' by Carly Rae Jepsen is probably the catchiest song I've ever heard," he tweeted; followed by a video of himself with girlfriend Selena Gomez and friend Ashley Tisdale lip-synching to the song.

And on the day her second album, "Curiousity," was released (this past Valentine's Day), Biebs announced that his manager, Scooter Braun, had signed Carly to a deal with School Boy Records.

But despite rising to pop superstardom, Carly tells Canadian Fashion that she doesn't want to become the next Britney Spears.

"Nobody can do Britney again," she says. "She did a great job at it. I just want to be the best Carly Rae I can be."

"I always wanted to be known as a songwriter and not just a songbird," she adds.

Carly's new album, "Kiss" will be released later this month (Sept. 18), and she'll make an appearance on the hit CW show 90210 on October 8th to promote the album.

"My new songs are like clothes done by Versace or Moschino... My music is bejeweled, it's colorful, it's romantic, it shines," she says of the new collection.


Bieber's lip-sync video of "Call Me Maybe" started a trend, and it quickly went viral over the summer. Katy Perry, Donald Trump and the Miami Dolphins Cheerleaders are just a few of the stars who covered the song.