Carly Rae Jepsen 'Praying' Her Boy Scouts Concert Cancellation Prompts Change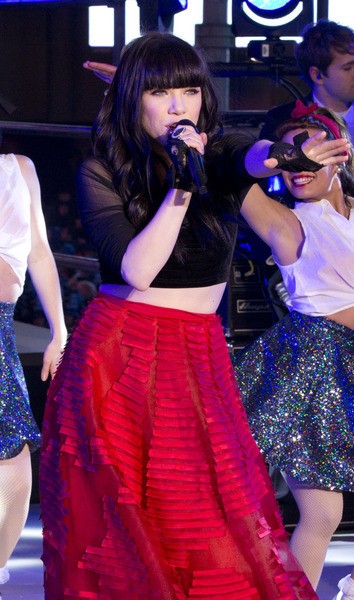 Carly Rae Jepsen is hopeful her decision to cancel her Boy Scouts of America appearance as a protest over the group's banning of gay members will result in the organization's bosses changing their rules.

The Call Me Maybe hit-maker was due to play the Boy Scouts of America Jamboree in West Virginia in July, but she pulled out of the line-up earlier this month after learning they do not allow gay and transgender members.

Jepsen reveals she did not feel "comfortable" performing at the group's event and hopes her stand will help change the organization's entrance policy.

She tells MTV News, "It was sort of one of those things that I kind of have my opinions about, and everyone's entitled to their own, but it wasn't necessarily something that I felt comfortable backing once I learned more about it. Here's hoping they make the right decision and I'm praying that moves like this will help."
 
A spokesperson for the group has addressed Jepsen's decision to pull out of the show, stating, "We appreciate everyone's right to express an opinion and remain focused on delivering a great Jamboree program for our Scouts."

Jepsen isn't the only star making a stand over the Boy Scouts of America show - rockers Train also pulled out of the event in opposition to their anti-gay policy.