Carly Rae Jepsen Makes It To Number One In America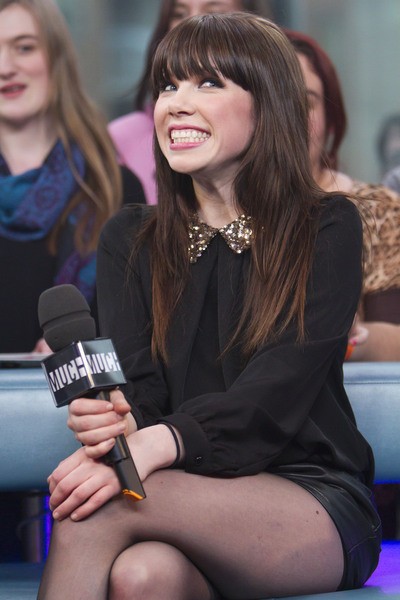 Justin Bieber's pop discovery Carly Rae Jepsen has finally made it to the top of the U.S. pop charts with her summer anthem Call Me Maybe.

The pretty Canadian ends Gotye's eight-week reign atop the Billboard Hot 100 and passes three million downloads of her boyfriend-hunting single in the process.  She becomes the first solo female to hit number one with her debut release since party girl Ke$ha managed the feat in January, 2010.

Gotye's Somebody That I Used to Know falls a spot to two on the new chart, while Maroon 5's Payphone and Fun.'s former chart-topper We Are Young stay put at three and four, respectively.  Jepsen's mentor, Bieber, scores this week's highest debut with All Around the World at number 22.

Meanwhile, Adele has stunned U.S. chart watchers by regaining the Billboard 200 top spot with 21.  The hit album has now spent a combined 24 weeks at number one, matching the number of weeks the soundtracks to Purple Rain and Saturday Night Fever spent on top.

Adele's album sold 75,000 copies last week - just 2,000 more than Alan Jackson's Thirty Miles West, which debuts at number two.

Only five albums have spent more time at number one that Adele's 21 - Rumours by Fleetwood Mac, the South Pacific soundtrack and Calypso by Harry Belafonte all spent 31 weeks atop the countdown; Michael Jackson's Thriller claimed 37 weeks, and the West Side Story soundtrack logged a staggering 54 weeks at number one in 1962.