Carly Rae Jepsen Is Adorable In A Plaid School-Girl Outfit At Tennis Event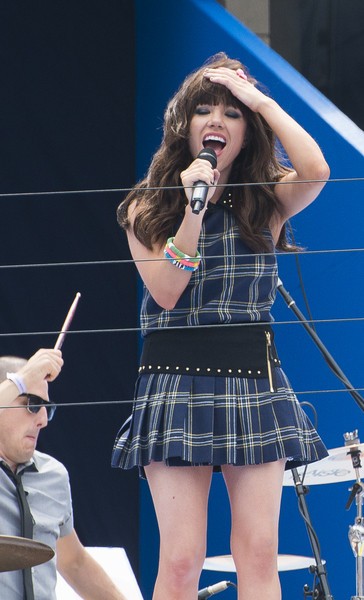 Carly Rae Jepsen attended the 17th Annual Arthur Ashe Kids' Day Stadium Show at the Billie Jean King National Tennis Center over the weekend. The Canadian singer posed with a gigantic tennis racket, wearing an appropriate tennis inspired plaid outfit.
Jepsen later changed into a cute white tennis frock to play a game.
The singer boasts the longest number-one run on the pop charts so this year with her summer ballad "Call Me Maybe."
See more photos of Carly...