Carly Rae Jepsen Feels 'Content' At Age 27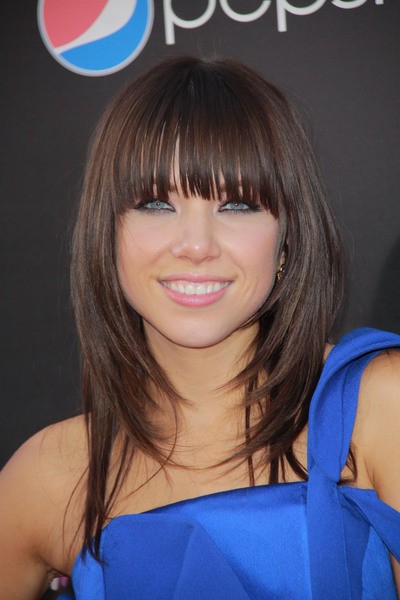 Carly Rae Jepsen has laughed off suggestions she tried to hide her age to break into the youth-oriented pop industry.

The Canadian star shot to fame in 2012 with her breakthrough single Call Me Maybe, but fans were stunned to learn she is actually almost 10 years older than her mentor, Justin Bieber.

She was accused of wearing playful outfits to appear younger than she is, but Jepsen insists she has never lied about being in her 20s.

She tells Cosmopolitan magazine, "If people think I look younger, then that's great; I'm stoked. But I turned 27 in November, and when I look in the mirror, I see all of the years attached to that face, and I'm content with me..."

"I love being classy and as elegant as possible in my apartment. But when I'm onstage, I can't dance in four-inch heels, so I'll generally sport flats. I'm 5ft 2 (inches), so yeah, I'm going to look a little bit more playful."
"But I don't think that means I'm trying for an age younger than I am."