Carlos Santana Reunites With Homeless Ex-Band Member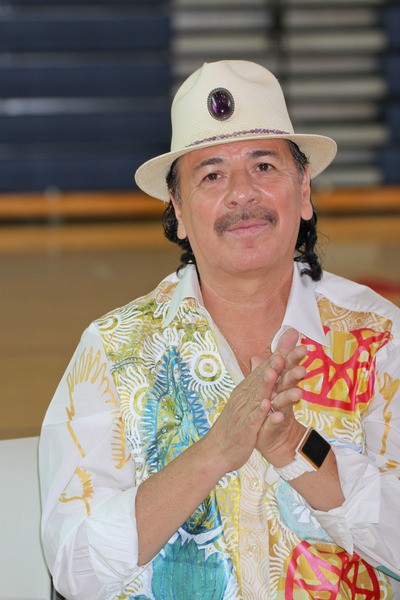 Carlos Santana has enjoyed a touching Christmas reunion with a former band member he has not seen for decades.

Marcus 'The Magnificent' Malone, who is homeless and lives on the streets of Oakland, played congas in the Santana Blues Band during the 1960s but reportedly left in 1969 after he was sentenced to prison for manslaughter.

A journalist organized the reunion on Friday after he met Malone and heard his hard-luck story last week.

During the meeting, Malone embraced Santana and said, "You don't know how afraid I am to let you see me," to which Santana replied, "We cherish you. It's an honor to be in your presence."

According to Billboard.com, the two men had not seen each other since Malone's exit from the band, and Santana has now promised to bring his pal a set of congas and help get him back on his feet.