Carlos Santana Putting His Original Band Back Together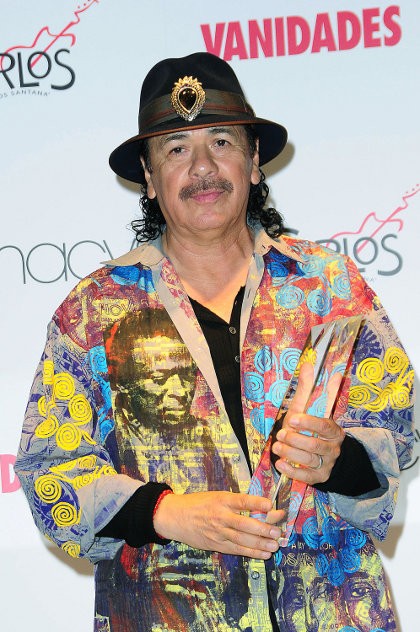 Legendary guitarist Carlos Santana is reuniting with the original members of his Grammy-winning band Santana to record a new album.

The group has endured numerous line-up changes over the years, but the musician has confirmed founding member Greg Rolie, who went on to put together Journey, is now re-joining following his departure in 1971.

Rolie's Journey's co-star Neal Schon is also returning to Santana, along with percussionists Mike Carabello and Michael Shrieve.

Santana tells Noise11.com, "As well as Neal we have the two Mikes, Mike Carabello and Michael Shrieve. I am pretty sure Greg's going to do it. So that is pretty much everyone..."

He also reveals the new album will have an African music feel, adding, "We have been checking out a lot of African music, African patterns. Each artist has his own thing that he listens to. Led Zeppelin listened to Otis Rush. Cream listened to Freddie King and Albert King. We all had someone that we listened to... Expect it (the album) in 2014".

The band will start work on the record later this year.