Carla Gugino's Silver Sparkly Dress - Hot Or Not?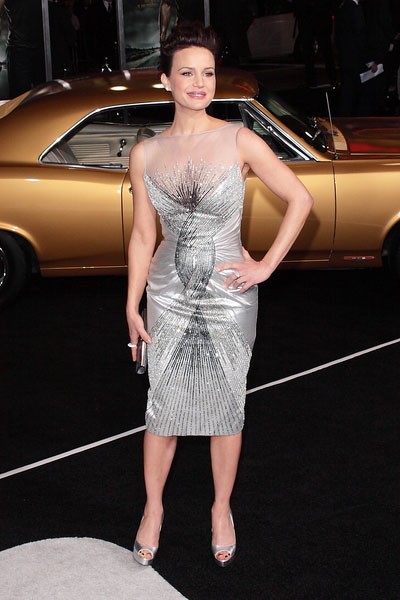 Carla Gugino attended the "Faster" Los Angeles premiere earlier this week wearing a vibrant silver dress.
In addition to "Faster," Carla appears in the upcoming film "Sucker Punch," a hyper-violent spin on "Alice in Wonderland."
The plot details the action-packed fantasy world of a mental patient (Emily Browning), who escapes from her reality to deal with her abusive stepfather.