Carla Gugino Lived In A Teepee While Recovering From Health Problems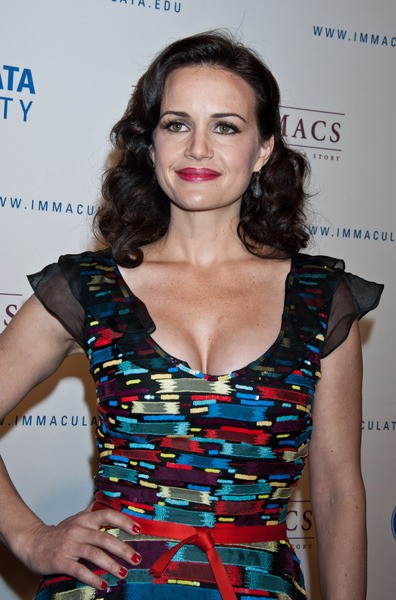 Sin City star Carla Gugino's mom set up home in a teepee when her daughter was young so the actress could be surrounded by nature while she recovered from a horrific kidney operation.

The Watchmen star suffered ill health during her youth and, in a bid to simplify Gugino's life, her free-spirited mother moved the pair into a tent in the wilderness of Northern California.

During an appearance on late night host Jimmy Fallon's show on Monday, she said, "I lived in a teepee with my mum and we lived next to these gold prospectors, who were very good friends of ours...

"It was amazing. We bathed in the river, we went into town once a week to get groceries and everything like that. We had two little twin beds and a fire pit. I was recovering from a really bad kidney operation as a very young kid and she wanted to take me into nature.

"It was kind of the most amazing thing that my mom could have done. It was pretty wild."