Carey Mulligan Hasn't Been As Busy As She Looks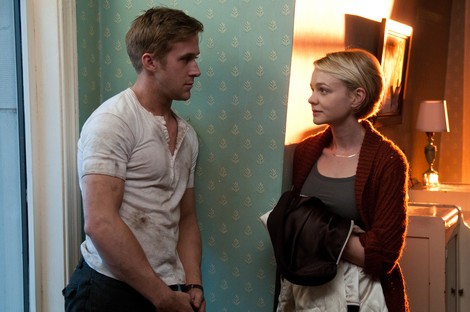 Since her star making performance in the acclaimed film An Education, it seems like we see Carey Mulligan everywhere. She was in San Diego last week for Comic-Con, where her fall movie Drive previewed some scenes for fans. Speaking with the press at the Hilton Bayfront nearby, she assured us she'd been plenty lazy.
"I stopped," Mulligan said. "I didn't work for a year after Wall Street. So I finished that in November. It was the following October that I did Drive. I took a year off. I didn't do anything at all really."
Call it movie magic. Hollywood tends to make everything look bigger, including Mulligan's work load. "I did Wall Street and then everything that happened with An Education took me up through March. I didn't want to work through that. It's so much stuff. I didn't realize you had to go to all these parties. Then everything I was reading after that seemed to be a little bit too similar to stuff I've done, some teenagers that felt like An Education, some similar roles to Never Let Me Go, some TV things I'd done early on."
In Drive, Mulligan plays a mother whose ex-con husband (Oscar Isaac) gets her neighbor (Ryan Gosling) into trouble with criminals. Turns out the thugs are no match for her neighbor, who is only referred to as Driver. She was a fan of director Nicolas Winding Refn, and he lived up to his reputation.
"We'd actually met before, in Melbourne, a couple of years ago when I was there on the press tour for An Education. We hadn't really spoken very much, but when I walked into his house, Nic is the most brutally person I've ever met in my life, and he was sitting on the sofa and he turned and said, 'Ah, Carey, you were much fatter last time we met.' So, from then on, I thought, 'Right, well, he won't lie. He'll always tell me if I'm being crap.' And then, we just had the best time making it. He was on my fantasy wish list of directors, so I was just thrilled to be in it."
Drive opens September 16.