Carey Mulligan Engaged To Marcus Mumford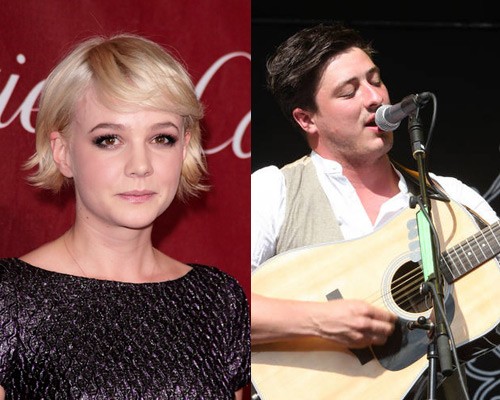 The Sun is reporting that Wall Street: Money Never Sleeps star Carey Mulligan is engaged to Mumford & Sons singer Marcus Mumford after only five months of dating.
A source said: "Carey looked like the cat who had got the cream. She was wearing a beautiful ring and didn't seem to mind who saw it.
"They were stuck to each other like glue. She was doing most of the talking and he was hanging on her every word."
Carey starting dating Marcus soon after her break up with Wall Street co-star Shia Labeouf. A source told Mail on Sunday back in March, "Marcus invited Carey to watch him play a secret show in the basement of his friend Mike Harris' home in Nashville. She sat in the front row and while he was singing, Marcus looked down at Carey and she blushed. It was clear they had chemistry. Afterwards they went to the City House restaurant and dined with friends but they sat together and acted like a couple."