Cara Delevingne Shows Off New Chest Tattoos In A Bikini In Barbados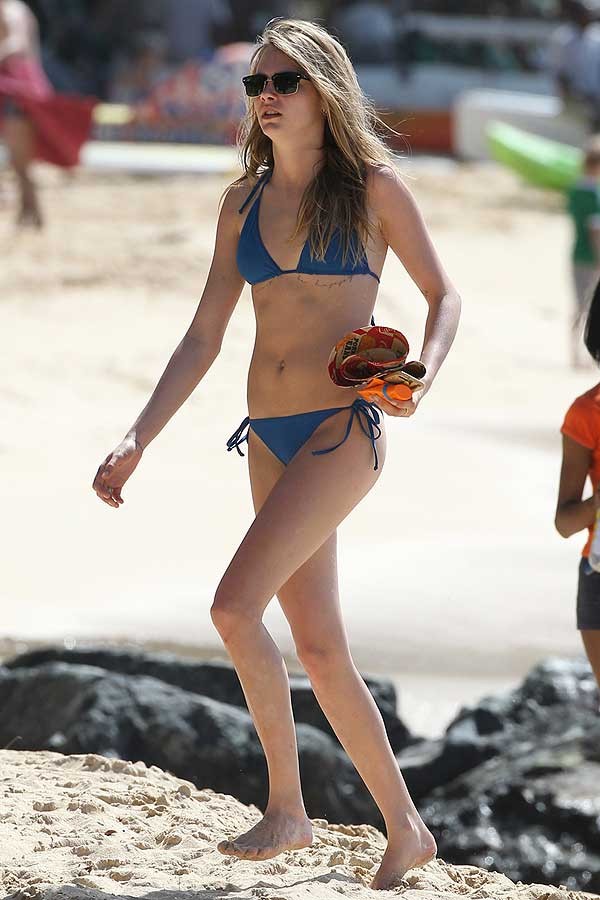 Cara Delevingne showed off her model-body in a pair of bikinis while vacationing in Barbados over the weekend, revealing that she's added some fresh ink to her body.

The British supermodel appears to have the words "Don't Worry Be Happy" -- the lyrics from Bobby McFerrin's hit 1988 song -- tattooed below her breasts.

The 21-year-old spent time with her family, and she also hung out with pal Rihanna, a native of the French island. Perhaps Cara's underboob tattoos were inspired by her friend, who had the Egyptian goddess Isis inked below her breasts in September 2012.

Cara posted a photo of the two together in her Instagram page with the caption, "Nothing but smiles."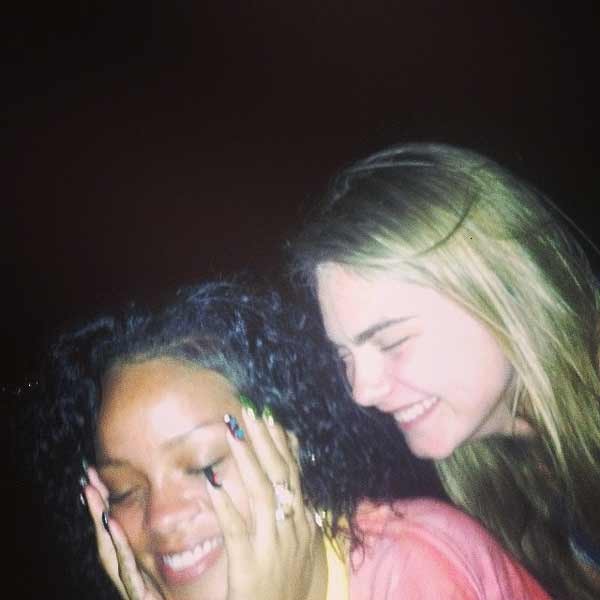 Back in October, Cara came under fire from Burberry and Chanel -- two of the fashion houses she models for -- because of her growing collection of ink. Agents for both companies warned her that her tattoos are putting her career in jeopardy.

Brazilian tattoo artist Daniel Tucci recently inked the number 12 on her in Roman numerals and did a Southern Cross constellation around one of her ears during a trip to Rio De Janerio. He said she has no plans on stopping her collection.

"She loves tattoos and says she isn't going to stop," he says. "She wants to be covered in tattoos."

Cara has several tattoos already, including "Made in England" on one foot,, her initials on her hand, and a lion's head on her right index finger.

We apologize if you now have "Don't Worry, Be Happy" stuck in your head.