Cara Delevingne Opens Up About Her Sexuality, Says Men Just Want To Sleep With Her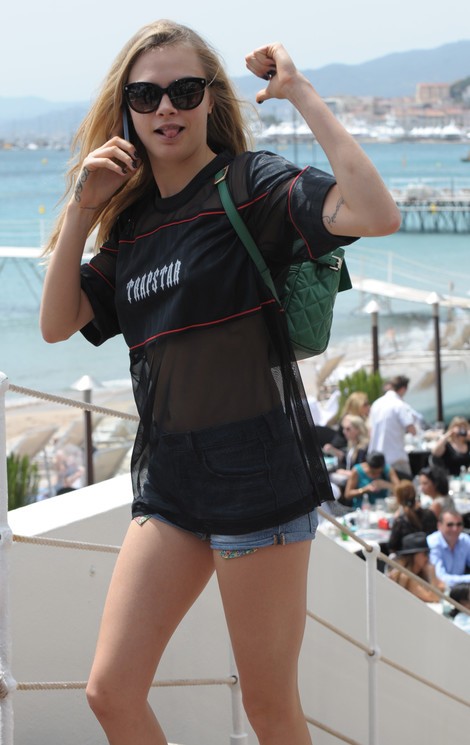 British model Cara Delevingne has addressed the burning questions about her sexuality in a new interview for London's Telegraph.

The top model has been linked to the likes of One Direction star Harry Styles and, more recently, actress Michelle Rodriguez, and now she's spoken out about her sexual preferences -- without revealing anything.

"On that topic, I think... What do I think? I think people shouldn't be scared of that," she told the Telegraph. "I'm young, I'm having fun, I don't want to pretend to be something I'm not.

"So I don't really care on that matter. People can say what they want, but I'm having a good time," the 21-year-old adds. "I know what people are doing who are my age; I just think it would be a lie to pretend that I'm not having a good time."

Cara hints at being more into women now because making male friends who don't want to just sleep with her has become increasingly difficult.

"I always used to have more guy friends," she explains. "I don't meet men now who just want to be my friend. It (making male friends) doesn't really happen that much. They're just shallow like that. Unless it's one of my girlfriend's boyfriends, most guys are not like, 'Oh, we should just be mates.'

"I think it's harder to become friends with guys, because guys just want to have sex with you."