Capcom Confirms 'Street Fighter' Movie Cast

SAN MATEO, Calif -- March 19, 2008 -- Capcom, a leading worldwide developer and publisher of video games, is proud to confirm the main cast for its live-action
Street Fighter
movie based on the hugely popular video game series.
The story revolves around fan-favorite Chun-Li, who will be portrayed by actress
Kristin Kreuk
(of
Smallville
fame).
Michael Clarke Duncan
,
Neal McDonough
, and Taboo of
Black Eyed Peas
are also on board to round out this all-star cast. The film will be made in conjunction with Hyde Park Films, and will be distributed by 20th Century Fox for a scheduled 2009 worldwide release.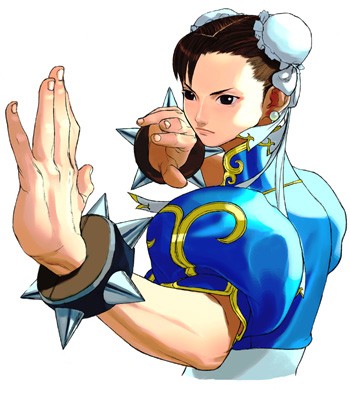 Chun Li, from the Street Fighter series by Capcom.
The Street Fighter movie is only one of many projects Capcom has planned to celebrate the 20th anniversary of Street Fighter. Summer 2008 will see the Japanese arcade release of the much-anticipated Street Fighter IV.
Street Fighter was first released in 1987 to critical acclaim for its innovative features. This was followed up in 1991 with the smash hit Street Fighter II, which broke records by being available in 500 thousand arcade cabinets and selling over 25 million units on home systems. These records cemented Street Fighter's reputation as one of the most popular fighting game series of all time and ensured that the fighting genre would become a staple of the gaming world.
The cast so far includes:
• Chun-Li: Kristin Kreuk. Plays the role of Lana Lang in the WB television series Smallville .
• Balrog: Michael Clarke Duncan.
The Island
(2005),
Sin City
(2005),
Daredevil
(2003)
• M. Bison: Neal McDonough.
The Hitcher
(2007),
Flags of Our Fathers
(2006),
Band of Brothers
(2001)
• Vega: Taboo. Member of popular R&B music group Black Eyed Peas and recipient of three Grammy Awards.
• Charlie Nash:
Chris Klein
.
We Were Soldiers
(2002),
American Pie
(1999)