Cannes Film Festival Raises The Profile Of Female Directors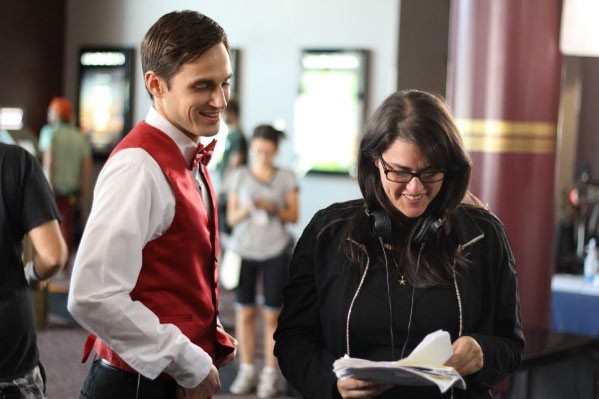 The Cannes Film Festival is halfway through its run and all eyes this year are on the females making an impact on the scene. With director Jane Campion stepping in as this year's President of the Jury for judging, there's been a call to recognize the contribution of women in the industry.
As the only female director to have won the coveted Palme d'Or for The Piano in 1993, she said at a press conference earlier this week, "I think you'd have to say [there is] inherent sexism in the industry. Thierry [Fremaux, artistic director of the festival] told us only 7% of the 1800 films submitted to the Cannes Film Festival were directed by women and we have 20% [women] in all the programs."
"Nevertheless, it does feel very undemocratic. Women do notice that time and time again we don't get our share of representation. Excuse me gentlemen, but the guys do seem to eat all the cake."
Even with the criticism, it's important to take a look at some of the women showing their work in France. One such director is Anna Mastro, who isn't a festival participant, but her directorial feature, Walter, is being screened outside of the official Cannes festivities.
Mastro was mentored by McG, the successful commercial, video and feature film director with credits like Charlie's Angels, We Are Marshall and This Means War to his name.
She said, "McG was an amazing teacher. He was so great because he basically let me go everywhere with him. I really learned a lot…he took me to every editing session, every studio pitch…"
His guidance led to her own blossoming directing career in the commercial and video industry. That eventually paved the way to her feature film debut as a director for the quirky movie starring William H. Macy, Neve Campbell and Milo Ventimiglia.
The story follows a movie theater employee who believes he is the son of God. It is his job to decide the eternal fate of everyone he comes into contact with in order for his own dad to go to Heaven. Of course, that journey is altered when he comes in contact with a mysterious man who forces Walter to reflect upon himself.
Even though it was a daunting task to undertake her full-length narrative story, the young talent shared that "It was fun because I had a lot of freedom with it. There's definitely things you can never really know until you get there. That's what I loved about the fast pace on this set."
Mastro explained why they are bringing the film to look for distribution to Cannes, "It's an amazing event…with people from all over the world coming together to celebrate film. It's the biggest film festival in the world."
She also echoes Campion's sentiments when it comes to female directors.
"There are a lot of female directors, there's no shortage," she said. "It's definitely getting better and people are starting a dialogue about seeing results, so I'm hoping there's more action to promote women in the industry."
For film buffs looking for Mastro's next project, don't worry she tells us, "There's so much incredible material out there, it's overwhelming, but exciting."